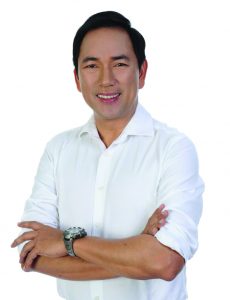 PALO, Leyte– The visit last week of the candidates for this year's Miss Universe Philippines is a good advertisement to Leyte, thus said Governor Carlos Jericho 'Icot' Petilla.
The 38 candidates visited several top destinations in Leyte and Samar as part of the organization's advocacy to help promote tourism destinations.
They were required to post on their social media accounts their experience and appreciation of every tourist destination they visited.
Among the tourist destinations they visited were the San Juanico Bridge, Sohoton Cave and Natural Bridge, the mat weaving in Sa-ob Cave, all in Basey, Samar; and Kalanggaman Island in Palompon, and the McArthur Park in Palo.
They also visited the new Leyte Capitol Building, this town, and tasted some of Leyte's delicacies and even tried to dance the kuratsa.
"This is a good advertisement for Leyte," Gov. Petilla said.
"I am thankful to Congresswoman Yedda for bringing the candidates here. What we did is to coordinate with them on places that they may visit," Gov Petilla added, referring to Rep. Yedda Romualdez of Tingog party-list group which is one of the major sponsors of this year's Miss Universe Philippines.
Petilla added that the social media posting of the candidates will is a good advertisement and will save the province a lot compared if they hire advertisement agencies to help promote Leyte.
"The province and the tourism department will have a lot of work to do in taking in tourists as a result of the visit," Petilla added.
(ROEL T. AMAZONA)