For region to become sports power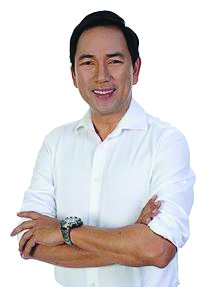 TACLOBAN CITY –Leyte Governor Carlos Jericho 'Icot' Petilla has proposed to other leaders in the region to have their own sports academy like has done.
Petilla made this suggestion as the region prepares for the Palarong Pambansa to be staged from July 29 to August 5 in Marikina City.
Gold medalists of the recently-held Eastern Visayas Regional Athletic Association (EVRAA) Meet are to represent the region in the said national sporting event.
Petilla said that having a sports academy which will train young athletes all year round will be a good training ground for Eastern Visayas to achieve medal-worthy performances in a national sporting competition like the Palarong Pambansa.
In his first term in office, Petilla put up the Leyte Sports Academy (LSA) which saw many of its student-athletes reaping recognition not only in national sporting competitions but even in the international stage.
"We have to work as one, one region for us to have a good standing in the Palarong Pambansa," the Leyte governor said.
The governor said that he has discussed the matter with Samar Rep. Michael Tan who appeared to be interested.
"I talked with Cong Michael Tan (and) told him if they are interested of putting up a Samar Sports Academy just like LSA because our athletes are competing internationally and our athletes are being recruited by top universities of the country and I am happy because they are putting the region in the map," Petilla said.
Rep. Tan, when asked for his reaction to the suggestion of Gov. Petilla, said that they could consider the possibility of implementing the same sports program for the province.
However, before coming with a sports program, Tan said that the needed facility that will be used by athletes must be first be put in place.
Last year, the Samar provincial government inaugurated a P1.2-billion worth Spark Samar sports complex in Brgy. Lagundi, Catbalogan City.
Based on its master plan, the facility which is situated in a 16-hectare property owned by the province will have a 8,100 seating capacity stadium, track oval and other athletic facilities, commercial strip, business processing outsourcing hub, residential area, a huge space for greenery.
(ROEL T. AMAZONA)