Mayor Petilla says devolution affects LGUs services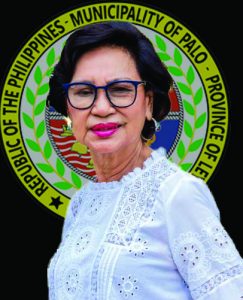 TACLOBAN CITY-The move of Pres. Ferdinand Marcos, Jr. to study and review an executive order issued by his predecessor on devolution was welcomed by Eastern Samar Governor Ben Evardone.
Evardone, in fact, said that he hopes that this devolution order should be scrapped altogether considering that it only adds a financial burden to local government units.
"We welcome this move of Pres. Marcos to seriously consider the deferment of the devolution of some national projects and programs to local government units as a result of the Supreme Court ruling on the Mandanas case," Evardone, who is also the public information officer for the Visayas of the governors league in the country, said in a text message.
Pres. Marcos, in his speech on Thursday before the gathering of municipal mayors in the country, said that he is 'very seriously' considering reviewing Executive Order 138 which provides full devolution of certain functions of the national government to local government units (LGUs).
The devolution order came amid a Supreme Court Mandanas-Garcia ruling giving more share of taxes to LGUs.
But Evardone said that the High Court decision did not mandate the national government to devolve some of its programs and services to the LGUs.
"It simply states that LGUs must have a share in all national taxes, particularly those collected by the Bureau of Customs. If this ruling will be fully implemented without the devolution of some national programs and functions, LGUs will have more funds for their priority projects, especially social services," the Eastern Samar governor said.
Eastern Samar has a P1.7 billion IRA, now known as national tax allotment, for this year.
Meantime, Mayor Remedios Petilla of Palo, Leyte, said that they have been calling the national government to suspend the devolution considering LGUs are not yet in a financial position due to the impacts on their finances of the coronavirus disease (COVID-19) pandemic.
Petilla, who is the president of the mayors' league in the province, said that insisting on the implementation of the devolution would surely hamper the operations of the LGUs.
"They just want to do this devolution without giving us more funds which is very unfair for us LGUs. That is why, we have been lobbying for its suspension until we can recover due to the pandemic," she said.
In Palo's case, their NTA has dropped to P44 million for this year from their share of more than P313 million due to the low income of the national government attributed to the pandemic.
The reduction, Petilla said, could have been used to fund in the delivery of various social services and other programs.
(JOEY A. GABIETA)