With still active insurgency problem in EV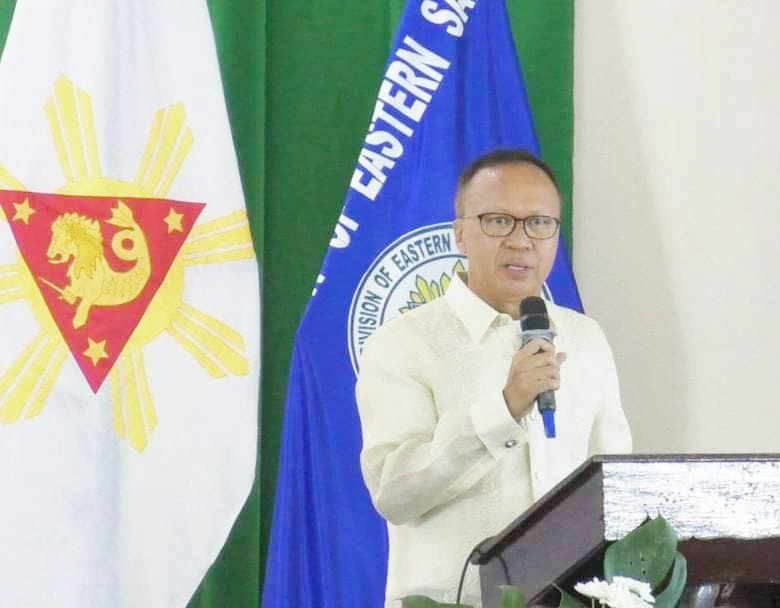 TACLOBAN CITY – Eastern Samar Governor Ben Evardone vows to end local armed conflict in the province to usher in prosperity and development and end the stigma of it as among the poorest provinces in the country.
Evardone said that he is working closely with government forces to end the local communist group in the province which he said is affecting the delivery of services to the people.
The governor said that the province has at least one remaining communist front which he is confident that this will be dismantled soon.
The country has five remaining communist fronts and four of which are in the region are currently operating in the tri-boundary of the three Samar provinces, according to the 8th Infantry Division.
Currently, government programs including road network constructions are being implemented in various towns in the province to provide easier access and delivery not only of services but also produce to the market.
Of the 22 towns and one city in Eastern Samar, only Maslog town that has no access to the national highway though a road project is now underway.
"With our unity and cooperation we will graduate from that stigma of being backward, poorest and as an NPA hotbed, "he said.
Moreover, from the 49.5% poverty incident in 2018, this has lowered to 37.7% in 2021 due to the collective effort and interventions of the national government agencies and local government units.
The governor also noted an increase in unemployment status in the province from 5.6% in 2018 to 9.7% in 2021 but this is understandable because some businesses have temporarily shut down their operations and due to the lockdowns implemented for almost two years to prevent the spread of coronavirus disease (COVID-19).
Further, in the recent meeting with the Governors Sharee Ann Tan of Samar and Leyte Gov. Carlos Jericho Petilla with National Security Adviser Clarita Carlos, Evardone proposed the creation of equalization fund to help poor areas have better revenue allotments.
"The proposal is to re-allocate resources of the national government to those who are in dire need," Evardone said during the meeting on Nov.11 citing that bigger and richer cities has the most share to the revenue allotments from the national government while poor provinces had lesser shares resulting to inequality and harder for them to implement developmental programs.
He also suggests that there should be a criteria for the equalization of fund which may include listing down LGUs that are high risks to natural disaster and calamities, poverty incidence, and the needs of people such as in infrastructure.
(ROEL T. AMAZONA)