TACLOBAN CITY-Governor Ben Evardone has called on the national government to give the excise tax it collects from local governments that hosts mining operations like in his province of Eastern Samar.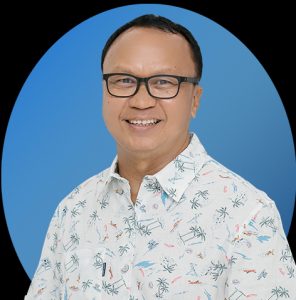 Evardone made this call as the historic island of Homonhon Island, off Guiuan town marked the 502nd anniversary of the coming of Ferdinand Magellan that led to the rediscovery of the Philippines.
It was learned from the governor that the island hosts at least four mining companies which could have generated income not only for the provincial government but even to the municipal government and the barangays.
"This share of the local government units would be a big help for the development of these localities like construction of roads, water system, (the) building of schools, among others," he said.
Evardone disclosed that the local government units hosting mining activities in the province have yet to receive their share of the excise tax collected by the national government from mining companies operating in Homonhon.
The four mining companies operating on the island were identified as Techiron Resources Inc., Emir Mineral Resources Corp., King Resources Mining Corp., and Global Min-met Resources Inc.
The four mining companies operating in Homonhon, which is rich in nickel and chromite, have a combined income of P9.3 billion, covering the years 2020 to 2022.
Gov. Evardone pointed out that under the revised Revenue Code of the Philippines, mining companies are taxed with four percent of the actual market value of their gross output.
He added that the collected tax will be divided among LGUs hosting the mining operations, 40% of which is for the barangay, 30% for the municipality and 30% for the province.
In sum, the national government was able to collect at least P55 million in excise tax from these four mining companies, with the provincial government supposed to collect P16 million.
Meantime, the governor said that while he does not like totally oppose mining operations on the island, he urged the mining operators to 'strictly comply with existing and relevant environmental laws' in order not to destroy the island and its environment.
"I am not totally against mining. I am for responsible mining operations. I don't want that the bad practice of mining will engulf and eclipse the island's rich history," Evardone said.
Mining operations on the island started back in the early 1980s with its local people expressing their opposition saying it resulted in the destruction of their area like the contamination of the river.
(JOEY A. GABIETA)