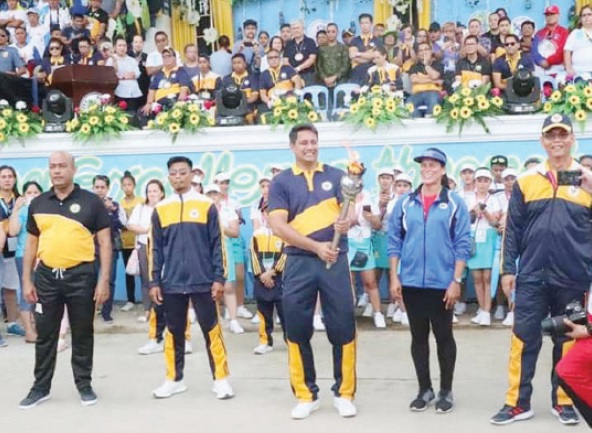 Incident happened on the eve of EVRAA Opening
ORMOC CITY – A total of 70 athletes, and two trainers from Biliran delegation participating the Eastern Visayas Regional Athletic Association (EVRAA) Meet were hit by an alleged food poisoning.
The young athletes suffered abdominal pain, vomiting and diarrhea after taking their dinner last April 6(Saturday) at their billeting quarter in Ormoc City Senior High School (OCSHS), this city.
Initially, 68 athletes were rushed to the hospitals Saturday night complaining of abdominal pain and vomiting.
Dr. Edmund Keirulf, Ormoc City Health Physician suspected symptoms lead to staphylococcal contamination.
He said that they suspected the pork curry that was served during dinner was the cause, since it had a bad smell already when the samples of the food being served was taken.
Food samples were being sent to the regional office of the Department of Health (DOH) for testing, Dr. Keirulf said.
As of press time, results are not yet available.
But John Paul Roca, DOH information officer, said that all the young athletes, are now in good and stable condition.
"This is an isolated case and we just hope that they will have more food servers to avoid any sanitary-related issues and foods could be cook properly," Roca said.
He added that they have regained their good physical conditions enough for them to join the week-long sporting event held in this city.
On Monday, the Regional Surveillance team of the DOH went to the OCSHS to conduct inspection and further investigation of the incident and according to Keirulf, they suspected food poisoning, probably caused by bacteria.
The Biliran contingent have their own food caterers.
Despite of the health issue that hit some of their athletes, the Biliran team who has the biggest with 821 delegates, is confident that they could give a good fight in the EVRAA games.
Ryan Apay, the information officer designate of DepEd Biliran, informed during a press conference that they provided psychological aid to boost the morale of their athletes to play well.
Dr. Keirulf added that he will give a go signal for the affected athletes to play in the games, along with the Biliran team's physician fit to play certificates.
This year's EVRAA Meet is being participated by about 10,000 athletes and their coaches coming from 13 school delegations. The regional sporting event is to end on April 12.
BY: RUBY ESPINA with RONALD O. REYES