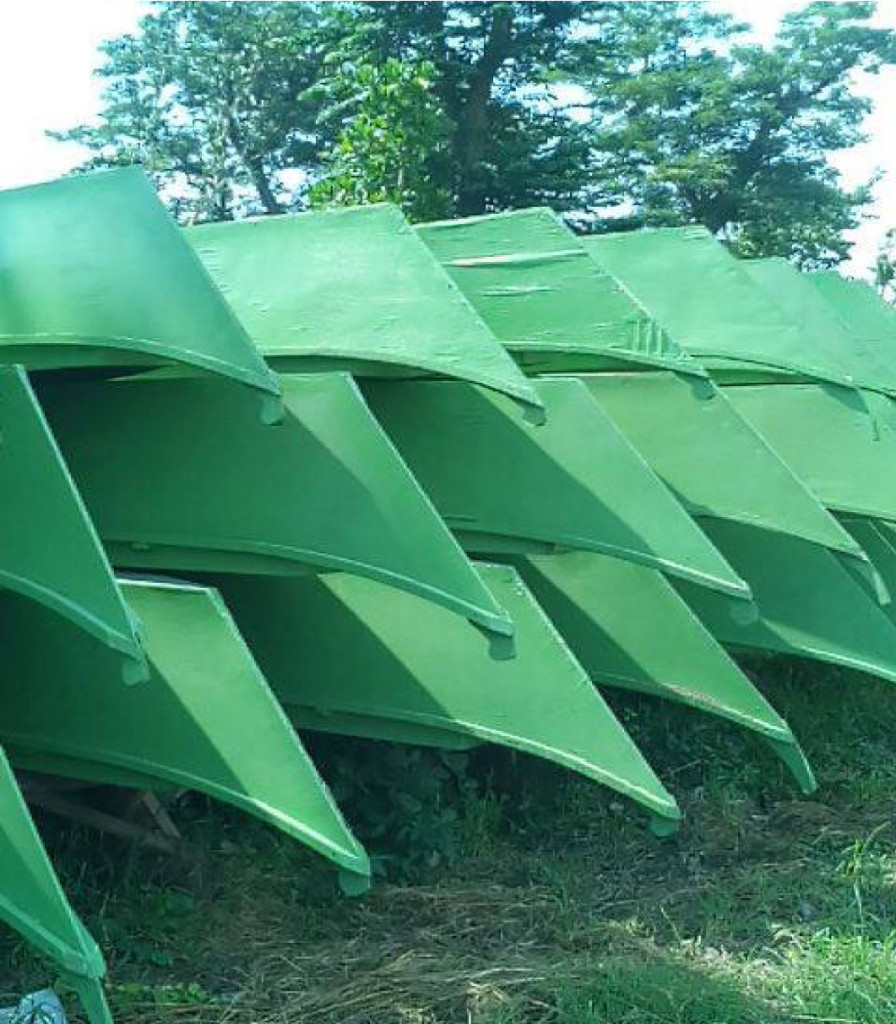 PALO, Leyte- Possibly another case of relief assistance gone to waste? About 500 units of wooden-made fishing boats have yet to be distributed to intended beneficiaries with its usefulness now in doubt. The fishing boats have been stockpiled at the front and near the office of the Provincial Environment and Natural Resources (PENRO) located in Barangay Candahug, Palo in Leyte.
According to Ranulfo Arbiol, PENRO officer, these fishing boats, painted in yellow green, were donated by the David M. Consunji Incorporated (DMCI) to be distributed to fishermen who were affected by supertyphoon "Yolanda" close to two years now. Each of these boats costs P18,000 or close to P1 million in all. These were assembled December of last year with workers coming from Mindanao. These were turned over by DMCI through the Department of Environment and Natural Resources (DENR) to the regional office of the Department of Interior and Local Government June of this year.
However, the DILG has yet to distribute these outriggers to the intended beneficiaries, four months after these were turned over to them, Arbiol said. "I am afraid that these boats will no longer be of use because of too much exposure from weathering process," he said. Arbiol lamented that these sea crafts, if distributed earlier, could have helped the fishermen recover from the onslaught of Yolanda. These fishing boats, made of plywood, are deposited outside the compound of the PENRO office without any coverings to protect them from elements. Many of these outriggers could no longer be used for fishing as their bows now have cracks and their paint started peeling off. Some parts appear to have dilated.
DILG Director Pedro Noval Jr., for his part, said that they have yet to receive the listing of the beneficiaries for the fishing boats, reason why up to now these remain undistributed. His office has asked a list of fishermen from the Bureau of Fisheries and Aquatic Resources (BFAR) for the list. However, an official from the said office debunked the claim of Noval saying that they have provided them the list on April 6 of this year. (JAZMIN BONIFACIO)