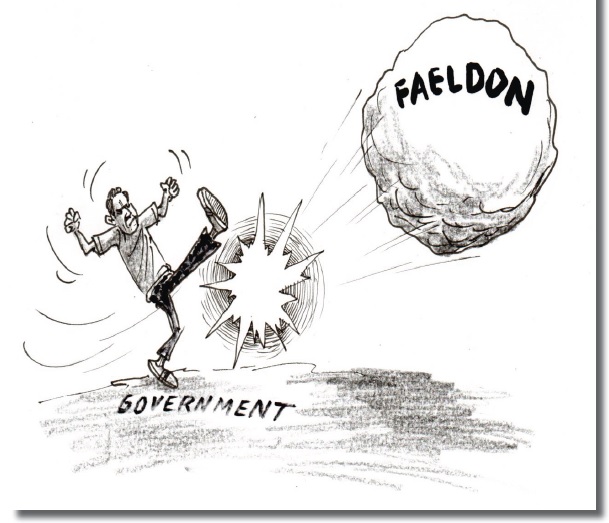 President Rodrigo Roa Duterte has already ordered Bureau of Corrections Chief Nicanor Faeldon, to step down from his post. This fate of Faeldon is in connections with his exercise of sole power to relieve big time criminals from prison and set them free on what he justifies on good conduct of inmates while in prison. A good conduct behavior in prison is not enough to grant them freedom. Those who committed heinous crimes were not allowed yet they were included in the almost 2,000 inmates freed. This was therefore an abuse of authority.
Faeldon a retired Navy officer – a PMA graduate was first appointed by President Duterte as Chief of the Bureau of Customs. Sometime during his stay at BOC a P6.4 billion worth of shabu entered the Customs bureau, untouched neither apprehended. He said he did not know about the illegal drug entry. The President immediately dismissed him from BOC and assigned to the Office of Civil Defense then to the Bureau of Corrections.
The President is being highly praised for this move against a loyal but abusive follower.