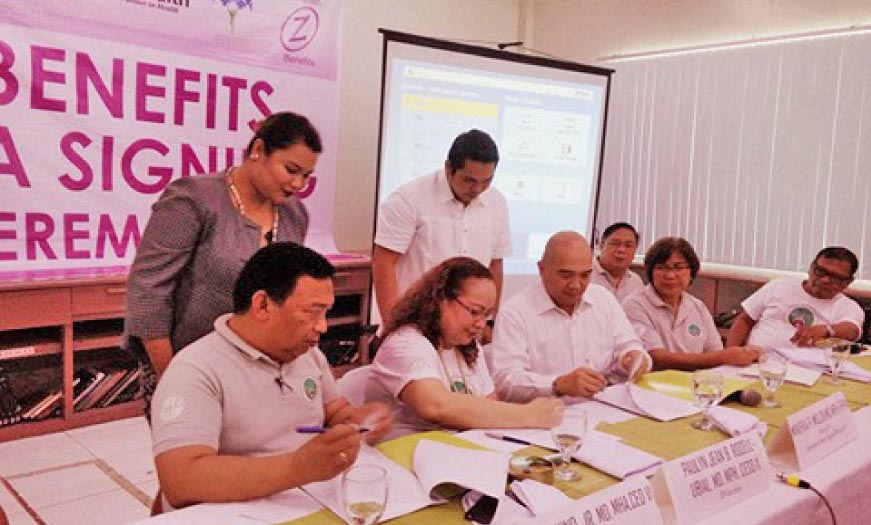 TACLOBAN CITY – The Eastern Visayas Regional Medical Center (EVRMC), the region's end referral hospital, celebrated its 100th anniversary on Saturday (July 16), renewing its commitment to enhance its health services. Department of Health (DOH) Secretary Paulyn Jean Ubial, who served as the hospital's acting chief from October 2015 to February 2016, said that 100 years is a very long time for an institution to survive. "Reaching the centennial mark for an institution is indeed a reason to celebrate. It is something that we should be happy about and we should be honored to be part of this," Ubial said.
"After all the calamities and problems that have beset this institution, it is still recognized as end referral and best hospital of Region 8," she added. The P200 million rehabilitation of the state-run EVRMC has just completed, making a radical change of the health facility that has been operating since 1916. The government has set aside P50 million to upgrade the building and P150 million for the acquisition of modern equipment after it was damaged by supertyphoon "Yolanda" in 2013. The upgrading has increased its bed capacity from 250 nearly three years ago to 450 at present. Even with the drastic rise of hospital beds, occupancy rate has been more than 100 percent in the past few months. After Yolanda, the EVRMC management converted all rooms into a patient area to increase bed capacity, except the chapel and library.
Specifically, the regional hospital has either established or expanded the intensive care unit (ICU), pediatric ICU, surgical ward, out-patient department (OPD) and pay patient room.
The OPD building is being upgraded through the public-private partnership scheme. The EVRMC today is a modern, tertiary level four teaching and training hospital conveniently located along Magsaysay Boulevard, this city. Its 15 buildings occupy a total land area of 25,639.36 square meters on land owned by the Leyte provincial government. Part of the modernization program is to transfer the entire facility to a storm surge-safe area in Barangay Cabalawan, a village located around 13 kms away from the city proper.
The transfer will start March 2016 and will be completed by 2018. The project involves the construction of a new 6-storey hospital and ancillary building at the new site. It has a total floor area of 30,000 square meters with 420-bed service wards and 180-bed private rooms. The modernization program is expected to enhance the quality of services of the medical center, improve health outcomes and achieve equity in access to healthcare in the region.
"It is part of our health sector reform agenda to actually ensure that we have quality, available and affordable health services for our people. It is our dream and hope for this medical center will be a facility like the Philippine General Hospital," Ubial told reporters during a press conference marking the 100th year of the EVRMC. The EVRMC, then known as the Leyte Provincial Hospital, first opened its doors to the public in July 16, 1916 at Jones Street with an authorized bed capacity of 14. With increasing demand, the hospital was relocated to its present site and a new building was constructed in 1925.
In 1936, the hospital was further expanded to 40 beds and the new building was inaugurated by President Manuel L. Quezon. In 2008, Leyte lawmakers introduced a bill that would increase the bed capacity of EVRMC, upgrading its service and facilities and professional health care, authorizing the increase of its personnel and appropriating funds thereof. It was later signed into law on November 19, 2009. (SARWELL Q.MENIANO)