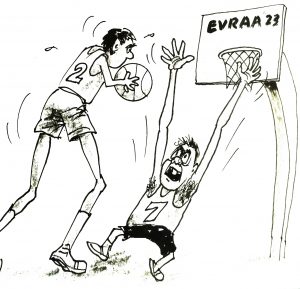 As of this writing, the Eastern Visayas Regional Athletic Association (EVRAA) Meet 2023 was expected to kickstart in the city of Tacloban featuring the best athletes from various educational institutions in the region, which is a big event indeed in the area of sports, drawing large audiences and spectators.
The EVRAA Meet as an annual sports competition has had a long history, bringing together athletes from different schools and provinces in the Eastern Visayas region. Above anything, this highly-anticipated event is a celebration of sportsmanship, teamwork, and excellence in athletics, and has been a fixture in Philippine sports for many years.
This sporting event is a unique platform for student-athletes to display their athletic prowess and compete with their peers. It is an opportunity for young athletes to showcase their talents and develop their sportsmanship, discipline, and dedication to their chosen sport. The event also promotes healthy competition among schools, helping to foster a sense of pride and camaraderie among the participants.
Among others, the EVRAA Meet serves as a stepping stone for student-athletes to higher levels of competition. Exceptional athletes who perform well in the event may move on to compete at the national level and even represent the country in international competitions. This provides a valuable opportunity for young athletes to gain exposure, build their skills, and pursue their dreams of becoming professional athletes.
This event is not just an athletic competition, but also a cultural and social event that promotes unity and cooperation among different schools and communities. Schools and local businesses come together to support their athletes, and communities come together to celebrate their achievements.
This fosters a sense of regional pride and identity, and helps to promote a shared sense of purpose and community spirit.
As a vital and cherished event for the Eastern Visayas region and an important platform for the development of young athletes, we hope that this event will really serve its main purpose—to develop the skills and dreams of young athletes, and promote a culture of excellence in sports throughout the region. To all the athletes and officials of the EVRAA Meet 2023, mabuhay!