TACLOBAN CITY – The appointment of Mayor Alfred Romualdez as the new Regional Peace and Order Council chairman for Eastern Visayas was hailed by officials in the region.
Ormoc City Mayor Lucy Torres Gomez and Northern Samar Governor Edwin Ongchuan said that with his experience as the mayor of Tacloban, considered the region's capital, makes Romualdez capable to lead the regional body.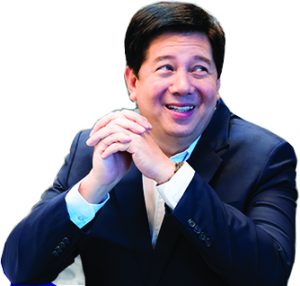 "We all need each other in the development of the region. That is a very important committee because peace and order is the foundation of all development. Without that there could be no real development," Mayor Gomez, who also chairs the Regional Development Council, said.
She said she is looking forward to meeting Romualdez and discuss with him for a possible collaboration to attain the common goal of economic development of the region.
For Gov. Ongchuan, Mayor Romualdez leading the RPOC would enable the council to work efficiently with national and local agencies including stakeholders that are working tirelessly to attain long lasting peace.
"Eastern Visayas is performing well in achieving its target outcomes in maintaining the peace and order in the region, and now with Mayor Alfred's strong leadership and the synergized efforts of the local government units and regional line agencies, we believe that we can finally attain just and lasting peace," he said.
Mayor Romualdez, who was appointed as RPOC chair by his cousin, President Ferdinand Marcos, Jr. on March 15, said that one of the things that he would like to do as RPOC chair is to push for a summit with all the stakeholders to visit previous policies that was crafted to address the peace and order and security situation of the region.
"My plan is to touch base with all the stakeholders, all the members of the regional peace and order council, touch base with them so that we can now give an update on the latest situation, also we review the past policies on how effective they were and if they need to be extended or modified," Mayor Alfred said.
He added that he wanted to visit various LGUs to meet with local leaders and to assess the current peace and order situation in their area.
Romualdez said that among the first areas in the region that he would like to visit in Northern Samar province.
Northern Samar is considered by the Philippine Army as the 'last bastion' of communist insurgency in the region where four of the five its guerrilla fronts are operating.
(ROEL T. AMAZONA)