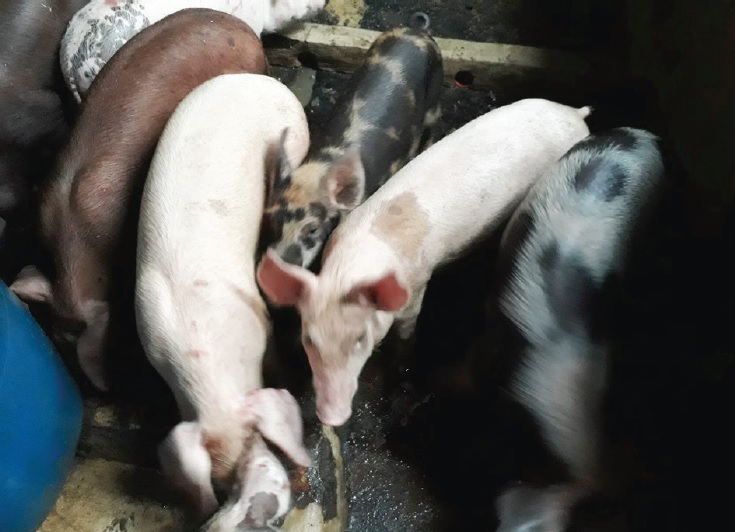 By: Sarwell Q. Meniano/PNA
TACLOBAN CITY – Eastern Visayas region is still free from African swine fever (ASF), prompting authorities to step up efforts to protect the entry of this disease that has been threatening the country's hog industry.
Citing field reports and results of blood samples testing, Department of Agriculture (DA) Eastern Visayas assistant regional director Elvira Torres said on Monday (Sept.16) that there has been no single report of this highly contagious disease of pigs in the region.
Last week, local agriculture workers collected blood samples from hogs raised in Ormoc City, Leyte and Las Navas, Northern Samar after farmers reported that some of their pigs died after manifesting symptoms similar to ASF.
After thorough assessment and laboratory analysis, the cause of death was caused by a classical respiratory disease in hogs, according to a report of the DA regional office released on Monday.
"We ask hog raisers to report to DA or local government units if their hogs manifest ASF-like symptoms for us to immediately check the health status of their swine," Torres told the Philippine News Agency.
"The region has been free of ASF. The public should not worry about consuming pork meat especially that ASF-infected meat does not pose health risks to humans," she added.
DA Regional Executive Director Milo delos Reyes asked the ASF inter-agency task force to be non-complacent, instead undertake a proactive stance such as regular submission of incident reports, augment manpower complement in their respective areas.
Authorities have strengthened their watch in Northern Samar ports, considered as entry points of swine raised in Luzon as well as other major seaports and airports.
From January to June 2019, Luzon hog raisers shipped 9,000 heads to Eastern Visayas, according to Torres. Most of the region's pork meat are produced by local farmers and traders from General Santos City.
The region's population need about 200,000 heads of swine a year, according to the farm department. In 2018, the region's swine industry produced 77,972 metric tons of live hogs as reported by the Philippine Statistics Authority.
Meanwhile, the agriculture department confirmed on the Monday the ASF outbreak in three specific areas in Rizal and Bulacan provinces.
To prevent or avoid this dreaded swine disease, the DA through its Bureau of Animal Industry has long launched and rolled out the BABES campaign.
BABES is an acronym for: Ban pork imports from confirmed ASF-Affected countries; A-void swill feeding; B-lock entry at major seaport and airports, especially international ports; E-ducate our people, and lastly S means Submit our hog blood samples.
Pigs affected by ASF virus usually manifest the following signs or symptoms: having high fever, reddish mumps in the body, bleeding of internal organs or hemorrhagic condition that could lead to sudden death within two to 10 days.