TACLOBAN CITY – Two barangays of Arteche town in Eastern Samar are the beneficiaries of a livelihood program of the La Salle Foundation and the zero Extreme Poverty 2030, a non-government organization.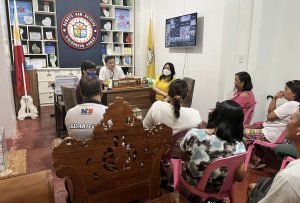 Identified for the program involving egg-laying productions are the villages of Carapdapn and Beri.
With the implementation of the program, the organizers hope to address the poverty problem not only in the two villages but the rest of the municipality which currently hovers at 58.66 percent.
"La Salle Foundation through Philippine Business for Social Progress (PBSP) will fund livelihood program for our selected associations. They will be providing a total of 2,000 heads or 40 egg-laying machines for the two associations," town Mayor Roland Boie Evardone said.
Each association has a minimum of 20 family members with more than 60 direct and indirect beneficiaries.
"This project is in line with our Manokan at Baboyan Bawat Barangay or M3B program in support of 'Bastante nga Pagkaon para Este' program of the provincial government," Mayor Evardone said.
Bastante nga Pagkaon ha Este" (BPE) o 'Sapat na Pagkain sa Este' is a program whose thrust is to buy locally produce products directly from the farmers.
PBSP is the largest business-led non-government organization whose mission is to seek the reduction of morbidity and mortality, improve nutrition, and achieve universal health coverage among poor families, helping poor and disadvantaged children and youth to complete basic education.
While ZEP 2030, meantime, is a collective movement that is fueled by 17 civil society organizations has a radical aim which is the reduction of the extreme poverty from the lives of millions of Filipinos by the year 2030, focusing their operation on health; education; environment; livelihood and employment; agriculture and fisheries; housing and shelter; peace and human security; and social justice.
(ROEL T. AMAZONA)