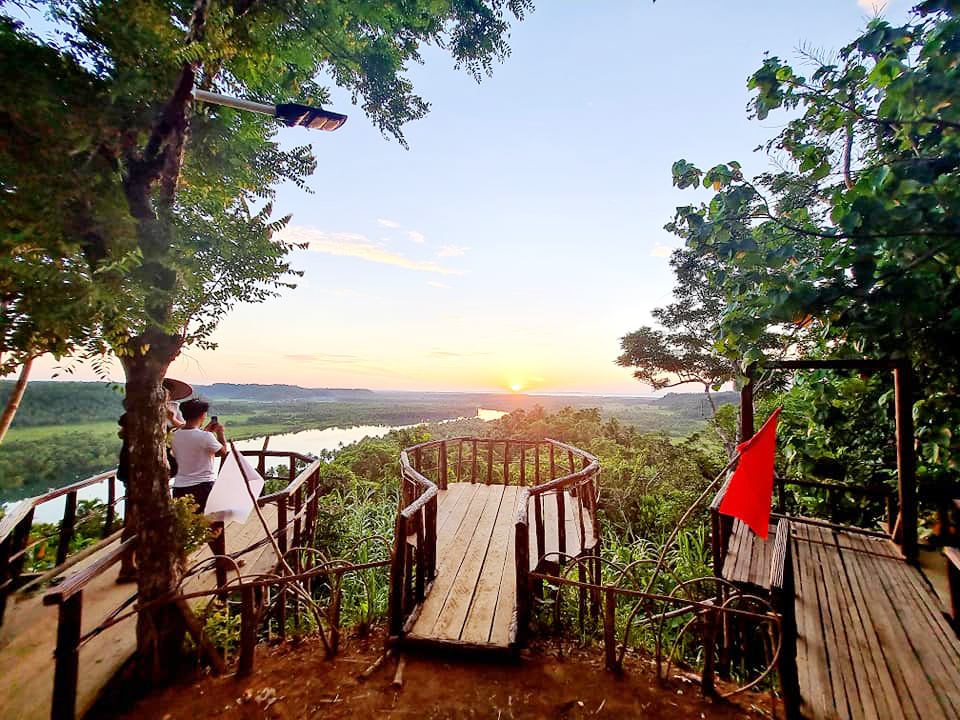 TACLOBAN CITY – The mayor of Can-avid in Eastern Samar said that she will be seeking help from the Department of Tourism (DOT) to help her government draft their tourism program.
According to Mayor Vilma Germino, while they have tourist destinations that could compete with other places, these areas remain underdeveloped and not visited by tourists due to their lack of tourism program.
Thus, she said, she will be seeking assistance from the DOT and other government agencies to help them draw the needed tourist program.
This way, Germino said, their tourist attractions could be marketed well and in the process, provide job generation to her people and income to the local government.
Germino said that they have at least eight identified areas for tourism activities, namely, the Pasig naked island, Balwarte, Pangpang view deck, Kanmanghit Cave, the Lulugayan, Kantalon, and Lusungan Falls, and the Ulot River.
Of these eight tourist assets, the Pangpang View Deck was listed among the top destination in Eastern Samar.
Located in Barangay Guibungan, the view deck offers a stunning sunrise view, sea of clouds, beautiful landscape of Can-avid and its nearby municipalities, islands and the Pacific Ocean, and also the Ulot River.
The portion of the Ulot River, the longest river system in Eastern Visayas that runs for about 100 kilometers starting from the town of San Jose de Buan in Samar province and ends in Can-avid, has also a big potential for tourism activities, according to the mayor.
"If these attractions will be developed, this can really help the town to develop economically," Mayor Germino said.
"With more tourists arriving, this means more businesses are created and more jobs are generated," she added.
(ROEL T. AMAZONA)