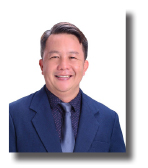 When it comes to artificial intelligence (AI), the advances we saw in 2021 pale in comparison to those that occurred last year, and AI shows no signs of slowing down. Industries from financial services to healthcare to manufacturing are adopting AI-enabled solutions to restructure how they operate as well as to solve previously intractable problems. gaurav Tewari said in Forbes Magazine , and this can be a thing for panic. Gaurav Tewari
Tewari predicted that Artificial Intelligence will keep ramping up and work place will adopt AI to the hilt.
This is bad news for us in the knowledge worker industry.
Because it may mean losing jobs traditionally ours as teachers and now for AI.
But it will not only be for teachers but for other industries.
Due to AI
Entry-Level Programming, Data Analysis and Web Development Roles.
Entry-Level Writing and Proofreading Roles.
Translation Jobs. .
Entry-Level Graphic Design Jobs.
Fast Food Order Taking Jobs.
Accounting.
Postal Service Clerical Jobs.
Data Entry Jobs.
These jobs will be lost to AI ,as predicted. However, all is not lost. We must not panic.
How can we therefore save ourselves from AI in the battlefield called JOB Market ?
1. Anticipate , keep yourself informed .
2. Develop Relevant Skills
3. Be Flexible and adaptable.
4. Collaborate with AI
We must rethink and recalibrate 9ur strategies.
We need to ..