Cases of COVID-19 in the region still high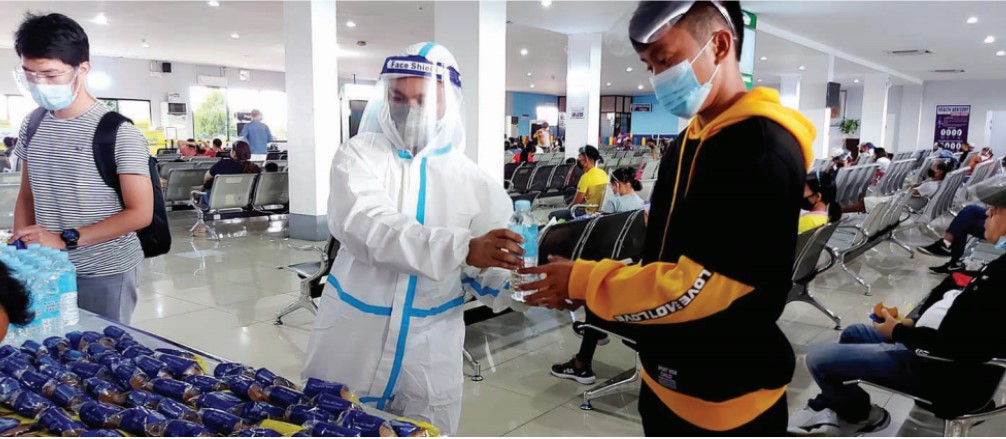 TACLOBAN CITY – The Department of Health (DOH) has confirmed that there are now several variants of concern existing here in the region.
The DOH, however, said that it could not explicitly say if the rising cases of coronavirus disease (COVID-19) in the region could be due to the presence of these variants.
Based on their data, there are now a total of 48 recorded variants of COVID-19 in the region and most of these cases, or 11, were of B.1.1.63 or the HK Linage.
The Delta variant, considered to be most transmissible among the know variants of COVID-19, followed with 10 cases; Beta variant with eight cases; Alpha variant and P.3(VUI),both with seven cases; B.1 with four cases and B.1.1.28 with one case.
The DOH said that the HK Lineage was recorded in Southern Leyte and Tacloban City with three cases each, and provinces of Eastern Samar and Leyte with two cases each.
The Delta variants were confirmed to have exist in the province of Eastern Samar with nine cases and Tacloban City with a single case.
Recorded Beta variants were in the provinces of Samar (3), Eastern Samar (2), and one case each in the provinces of Northern Samar, Biliran, and Tacloban City.
Alpha variant was recorded in the provinces of Northern Samar, and Samar with two cases each, and one case each in the province Eastern Samar, and  in the cities of Tacloban and Ormoc.
The P.3 (VUI) was confirmed to have exist in the provinces of Eastern Samar, and Samar and in Ormoc City with two cases each, and one case in Tacloban City.
The B.1 was recorded in the provinces of Leyte, Samar, and Southern Leyte, and in the city of Tacloban while the one case B.1.1.28 was recorded in Samar province.
But despite of the 48 cases with variant of concerns, Roderick Boyd Cerro, regional sentinel nurse, said that based on their findings, there is a low evidence of local transmission of variants of concern in the region.
Cerro said that one of the reasons why they have a low samples submission for genome sequencing is the lack of cooperation of a laboratory which do not give them samples.
There are three COVID-19 laboratory testing centers in the region, two are located in Tacloban City, the Eastern Visayas Regional Covid-19 Testing Center, and Divine Word Hospital Virology Laboratory (DWHVL), and Ormoc Molecular Diagnostic Center (OMDC) in Ormoc City.
To prevent the further spread of COVID-19 cases in other areas that have no recorded variants of concern and cluster of cases, Cerro said that among their recommendations is to intensify contact tracing, collection or testing and submission of samples for genomic sequencing.
Intensifying the implementation of health protocols particularly wearing of face masks, implement circuit breaker lockdown in areas with cluster of cases to make that other villages will not be affected with COVID-19 cases, border control implementation.
"If they are implementing home quarantine, they should be monitored by the barangay health emergency response team," Cerro said.
As of Monday (August 9), the DOH has said that the region has now 36,992 total cases of COVID-19 of which 35,221 of them have recovered and 1,379 considered as active.