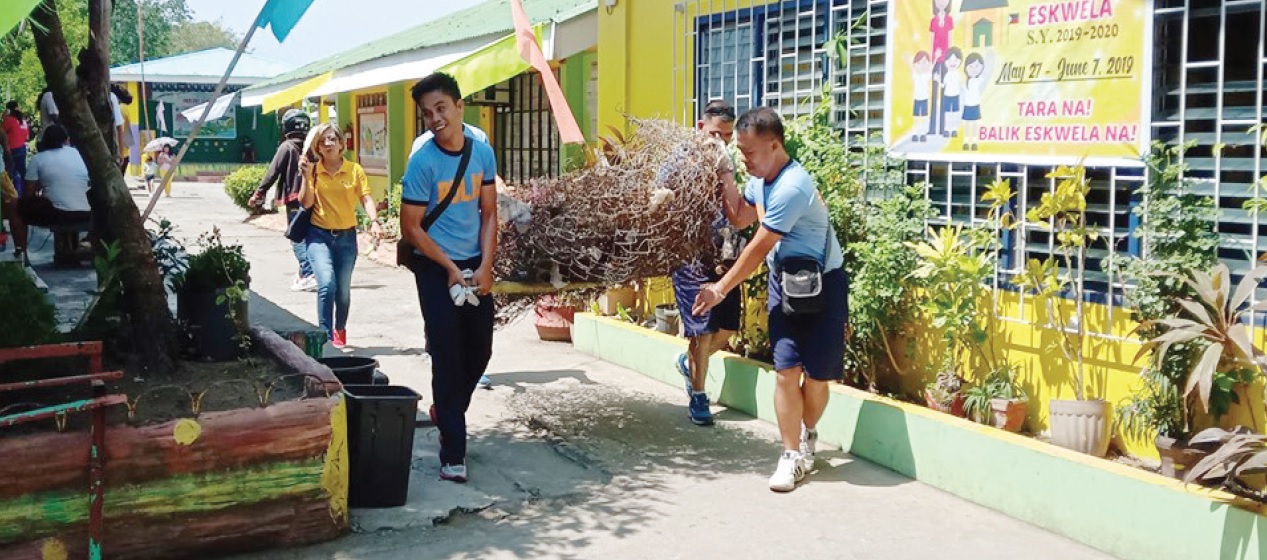 No collection policy is strictly observed
TACLOBAN CITY- More than 1.27 million students are expected to troop to their schools across the region on Monday(June 3) as the Department of Education(DepEd)said that it is strictly implementing the no collection policy.
Ramir Uytico, DepEd regional director, said that students should expect that their classes will start on Monday as all teachers are ready to start their classes.
"Classes will definitely start on June 3.All teachers should have their lesson plans. Division officials will be monitoring during the opening of classes and school heads should be present," he said.
According to Uytico, it is expected that students would no longer be required to clean their school's surroundings or classrooms during the opening of classes considering that they have already conducted 'Brigada Eskwela' weeks ahead of the school opening.
The Brigada Eskwela, an annual activity of the DepEd aim to conduct cleanup and repairs of damaged school facilities, was conducted from May 20 to 25, participated by students, parents and volunteers.
During the week-long activity, DepEd in the region was able to collect P334 million in donations.
Based on the record of the DepEd-8, of the expected 1.27 million students who will be trooping to their classes, 110,845 of them are in Kindergarten; 615,814 in the elementary; 405,521 in the junior high school; and 138,540 in the senior high school.
Eastern Visayas 4,167 public elementary schools covering Kindergarten and elementary, junior and senior high schools.
The 1.27 million students does not cover those who are enrolled in the region's 300 private schools.
Uytico issued a warning to all school administrators not to collect any fees during the start of classes saying that the no collection policy of the DepEd is being enforced.
He asked the parents to immediately report at their school division offices if they would be asked to pay during the start of classes.
Uytico said that any complaint should be in written form for their office to act accordingly.
BY: JOEY A. GABIETA, ROEL T. AMAZONA