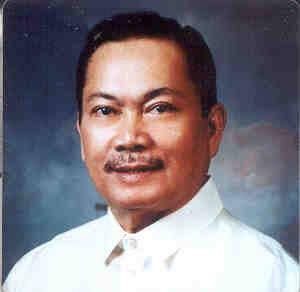 The state-run Development Bank of the Philippines (DBP), the country's eight largest bank in terms of assets, signed a second partnership agreement with the Charoen Pokphand Foods Philippine Corp. (CPFPC), a subsidiary of Bangkok-based Charoen Pokphand Group for credit assistance on aquaculture projects. (Their first partnership was on poultry-related projects signed in July 2022.)
Their second agreement "is in support of the Department of Agriculture's (DA) commitment to intensify the fishery sector by increasing the local shrimp production to 276,320 tons from 2023 to 2027", as announced by DBP. The DBP would provide financing for working capital requirements, fixed assets acquisition, installation of other support facilities, pond development of post-harvest facilities.
CPFPC, known to operate vertically integrated agro-industrial and food businesses in 17 countries, also engages in the production, processing, and marketing of poultry products in partnership with integrated partners. (Its Thai parent firm is one of the largest producers of poultry and pork internationally.
The partnership covers a range of aquaculture-related activities supporting small and micro enterprises and cooperatives with a minimum funding of P15 million or up to 90 % of the total project cost, the partners reported. The agreement also covers medium-to-large enterprises with minimum funding of P15 million, or up to 70 percent of the total project cost.
MY COMMENT:
The second partnership between Thailand and the Philippines on aquaculture is welcomed and timely, especially for the Philippines which is facing food security problem. While fish production has been well augmented by the aquaculture sector, still one finds prices of quality fish species are still unaffordable by the 'common tao'! Also, the agreement between DBP and the CPFPC is in line with President BBM's goal "to improve agricultural production and ramp up modernization efforts of the sector."
ooo000ooo
NEXT TOPIC : "LGUs receive P113 Billion Recovery Loan from Landbank"
SHARE S & T THOUGHTS through E-mail: drpacjr@yahoo.com.