Goma claims posts besmirch his reputation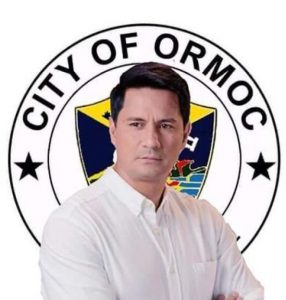 TACLOBAN CITY– A returning overseas worker was convicted of up to five years for cyber libel by a regional trial court (RTC) in Ormoc City for his 'derisive remarks' directed against to the then mayor of the city, Richard Gomez.
In a 21-page decision issued on March 17,2023, Judge Maria Corazon Naraja, the presiding judge of the RTC-Branch 47, sentenced Julius Tahanlangit, a returning overseas worker, for defaming Gomez, now a congressman of Leyte's fourth district.
The court also directed him to pay Gomez P300,000 for moral damages with an interest of 6 percent per annum until fully paid.
The case stemmed from Tahanlangit's posts on his Facebook account claiming that Gomez as mayor of the city did not exert effort for him to return to Ormoc upon arrival at the Daniel Z. Romualdez Airport, this city, on May 25, 2020 by not providing him with a vehicle.
At that time, local governments were directed by the Department of Interior and Local Government to pick up a returning overseas worker or a local resident returning to their hometown due to the coronavirus disease (COVID-19) pandemic.
In his posts on May 26,2020, Tahanlangit remarked on the 'sluggish response' of Gomez, claiming that the city mayor thought that the situation was just part of a television show 'where a director will shout cut if something missed up' and 'mao nay giingon sa likod ng mascara ay isa palang dyablo (that what we called the devil behind the mask).'
He also claimed that his remarks and posts were intended to get the attention of the city government and part of his freedom of expression.
But based on his narration during the hearing of the case, he admitted before the court that it was still the city government of Ormoc that fetched him and his companions on May 26 upon the assistance of the regional office of the Overseas Workers Welfare Administration (OWWA).
Gomez filed the cyber libel against Tahanlangit on August 27, 2020 saying the remarks, were not only without basis but made him appear incompetent, has no concern for his people, and subjected him to ridicule.
These arguments of Gomez were sustained by the court by convicting Tahanlangit.
"The court finds that the accused was motivated by actual malice in posting the defamatory statements (which) were no longer relevant to his supposed purpose of seeking the help of LGU Ormoc," the court said, alluding to the posts of the accused referencing the work of Gomez as an actor.
It added: "The number and frequency of those statements indicate that the accused was not just letting off steam but consciously attacking the private complaint…and diminish the dignity of the private complaint and erode the respect for his authority as mayor of Ormoc City.'
The court also stressed that the derisive remarks by the accused were made at a time when respect and obedience to local authorities like Gomez were 'most needed to generate compliance with health protocols imposed by the national and local governments.'
JOEY A. GABIETA