Churches, police offices also putting up of their own pantries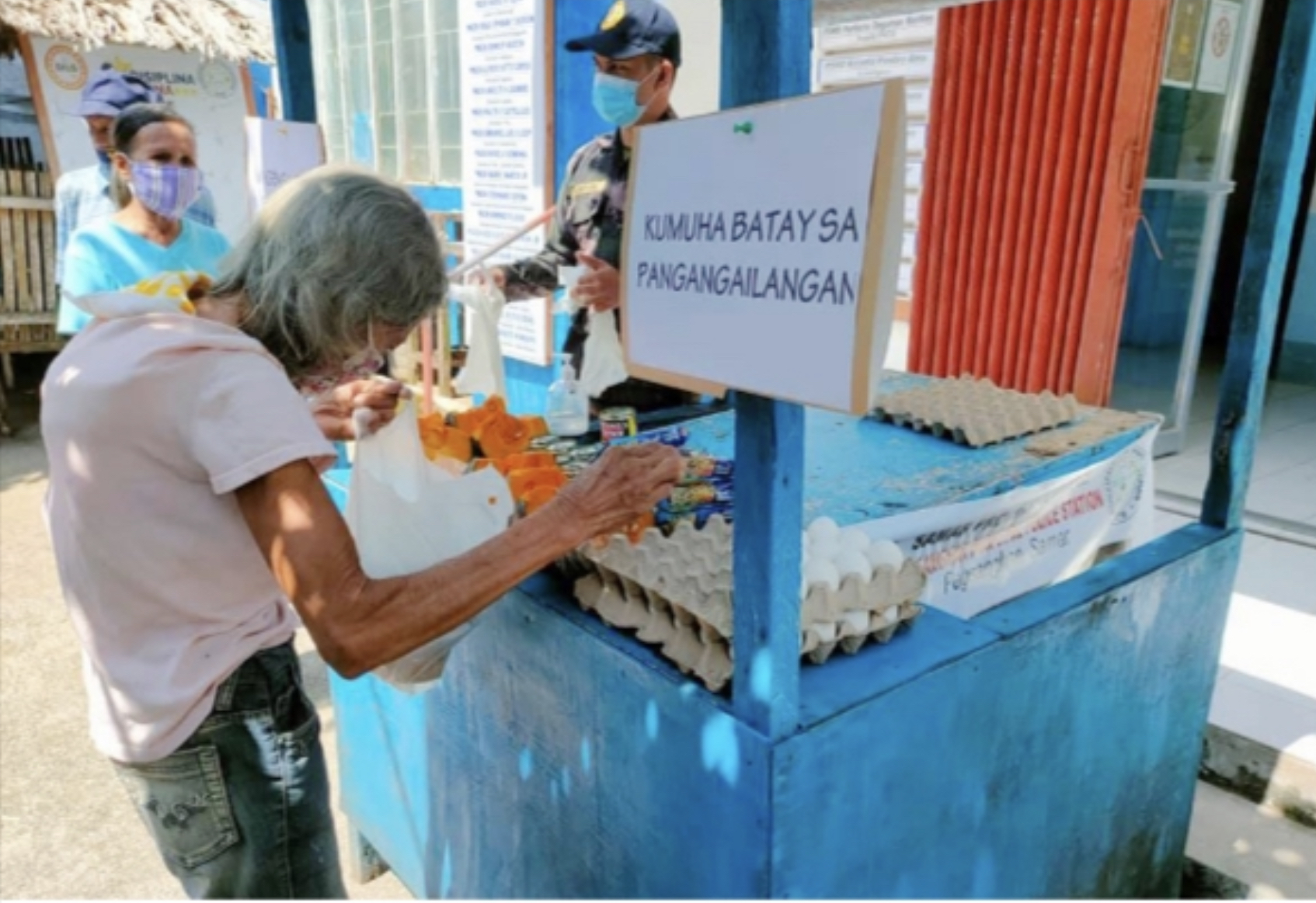 TACLOBAN CITY-The bandwagon on putting of community pantries continues here in the region.
Here in the city, a group of 30 students, some from the University of Tacloban-Tacloban Campus, banded together and pooled their own resources  to buy food items which they put into display at their own community pantry.
Their own community pantry, which started last Tuesday (April 20), is located along Jones Street where a big number of poor families lives.
But during their first day, even some employees working at the nearby government office also took a line to get their share composed of rice, vegetables, noodles, sardines, and even face shields.
"We are just happy to put our own community pantry. This way, we can help those who are in needs, especially during this time of pandemic," Neil Glova, Jr.,20 and a second year college student, said.
Some professionals have also raised funds to put up their own community pantry which visits different depressed villages in the city.
Lalaine Cartalla, one of the organizers, said that they decided to stay not only in one particular area so they could 'serve more those who are in need.'
"We will continue doing this as long as we can.Of course, better if we can get some donors for us to sustain our own community pantry," she said.
Community pantries have also sprouts in the town of Guiuan, Eastern Samar initiated by a bikers' association as several Church-based groups in Catarman, Laoang and Lavezares, both in Northern Samar and in Ormoc City and this city, both in Leyte.
Here in Tacloban, the mission station of St. Josemaria Escriva through its parish priest Fr. Kim Margallo has put up its community pantry.
Although the community pantry is inside the vicinity of the church, Fr. Margallo clarified that even those who are not Catholics are welcome to avail their outreach effort.
The parish, under its guideline, requires that only the head of the family of delegated but must be 18 years and above would be allowed to get the items.
They must also bring their QR code and must wear face masks, and observe physical distancing while falling in line. Before they can get goods, their body temperature will also be checked.
Marshalls, who are church volunteers, are also listing the names of those who want to take the items as they constantly reminds them to observe physical distancing.
The Tacloban vicariate together with the government has also put up thier own community pantry at the Rizal Park.
A fraternity group also joined the bandwagon by putting their own community pantry in Catbalogan City, Samar.
In Palompon and Maasin City, their respective Jail Management and Penology (BJMP) facilities have put up their own community pantries.
For its community pantry, the officials of the BJMP-Maasin target to provide free foods, other than their regular rations, to its 60 inmates.
Police offices across the region have also put their own community pantries to serve people who are poor.
Employees of the local government unit in Victoria, Northern Samar have contributed for them to have their own community pantry too.
In Biliran province, personnel of the Biliran Provincial Hospital based in Naval town, has also put up their own community pantry for their patients and even outsider to avail.
All these community pantries took their inspiration with the Maginhawa Community Pantry organized by Anna Patricia Non in Quezon City.
They too ask those who want to avail to only take what they need and for those who can afford to donate their own share.