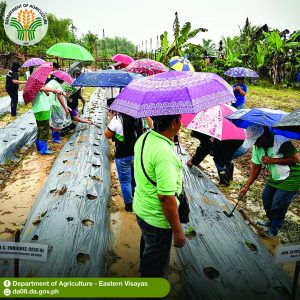 Involving P427.67 million
TACLOBAN CITY- The Commission on Audit (COA) is conducting an audit of the P427.67 million subsidy extended to the Northern Samar Electric Cooperative (Norsamelco).
The audit being conducted by COA to Norsamelco is to determine if the subsidy it received from the National Electrification Administration (NEA) was properly accounted and utilized according to the purpose.
The P427.67 million subsidy to Norsamelco, issued in 2011 and 2022 respectively, was released for the said power utility to implement the Barangay Line Enhancement Program and the sitio electrification program(SEP).
COA,as part of its audit, will also look into the reasonableness of the cost of materials, labor, and contracts, whether the projects were implemented in accordance with the specifications and prescribed timelines, and if Norsamelco's monitoring system is also in place and operational.
Also, the audit team will also look into Norsamelco's rates, and whether the charges to member-consumers are just and reasonable, in compliance to the policies of regulatory agencies.
Norsamelco serves the entire province of Northern Samar with more than 119,000 member-consumers and has a power rate of P15.99 per kilowatt hour, at present.
Personnel from Norsamelco has previously appeared to the provincial board to explain what were the reasons for the high cost of power and frequent power interruptions in the province.
COA's so-called visitorial powers extend to non-government entities like Norsamelco subsidized by the government, under Section 29 of Presidential Decree 1445, also known as the State Audit Code of the Philippines, which authority specifically pertains to the funds or subsidies coming from the government.
The Leyte Samar Daily Express has contacted the general manager of Norsamelco, Edith Perfecto, but did not receive any response.
JOEY A. GABIETA