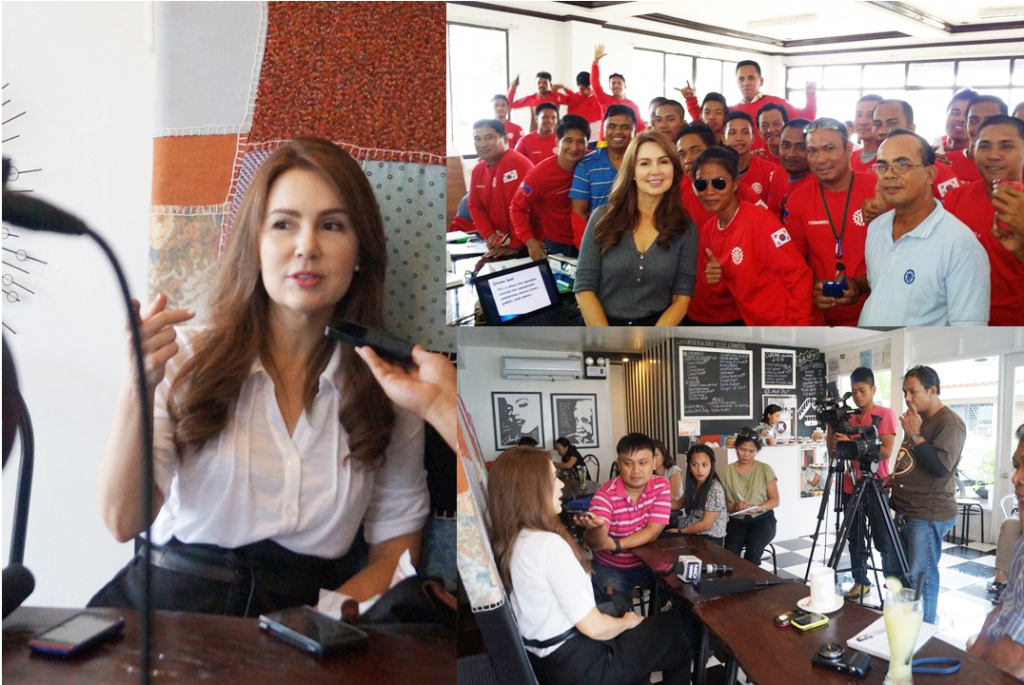 TACLOBAN CITY- After Tacloban was destroyed by supertyphoon Yolanda, part of its rehabilitation and recovery program to help the survivors, the city government through its Comprehensive Livelihood Entrepreneurial Program (CLEP) now offers classes specifically for men, Councilor Cristina Gonzales Romualdez, who is the CLEP founder. According to Councilor Cristina, the demand for jobs escalated since many establishments shut down after the city experienced the devastation with the fathers, who are considered the bread winners in a family, were left with nothing to sustain the daily needs of their respective families.
By equipping our men with skills they can easily look for in demand livelihood jobs that can sustain his family, the wife of Mayor Alfred Romualdez said. With the boom of construction projects in the city a tie-up program with the Technical Education and Skills Development Authority (TESDA) for accreditation purposes the city opted to offer more classes on masonry, electrical installation maintenance, carpentry, painting, heavy equipment and plumbing. Previously CLEP is known to most Taclobanon as the "Cristina Learn & Earn Program", it's a livelihood program of Mayor Romualdez. Thousands of women have already availed the CLEP's various programs.
With the need to harness survivors of Yolanda to its needs, around 50 men graduated on its first batch of classes which started last August. On-going CLEP classes likewise also offer reflexology, cosmetology, haircutting and food processing for women. What is good about it, Councilor Romualdez added, is that CLEP graduates are accredited by TESDA which means they can work locally and abroad. Ready toolkits are given likewise by said agency. It's a 10-day whole day class for prospected clients and usually held at the Balyuan Building. For interested applicant they can signify their intent at the Office of Councilor Romualdez located at the Legislative Building or the CLEP Classroom at Balyuan Building. In line with this livelihood classes to help Taclobanons, the city government through CLEP, the Republic of Korea (Korean Araw contingent) and TESDA partnered in this so called heavy equipment operation training.
The month-long vocational course for survivors who wished to operate heavy equipment such as pay loader, forklift, bulldozer, crane and excavator will produce graduates equipped to operate heavy facilities and equipment. Graduates of said heavy equipment courses will be given certificates and the chance to apply at the Tacloban Public Employment Service Office (PESO) for job opportunities for local and abroad. (GAY GASPAY)