TACLOBAN CITY– The Community Livelihood and Extension Program (CLEP) has made available the schedule for its six skills training sessions that will take place in city barangays this September, such as food processing, cosmetology, reflexology, haircutting, bartending, and dressmaking.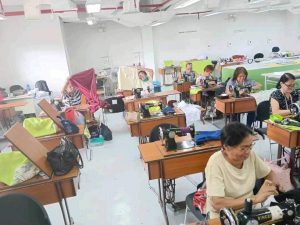 Food processing and baking classes started on September 5 and will go on until the 28th of the month in the following northern barangays: 106 North Hill, 100 San Roque, 106 Aeroville, and 97 Cabalawan.
Cosmetology classes are ongoing in Barangays 97, 23 Salazar, 104 Salvacion, and 103 Palanog.
On the other hand, the scheduled training on reflexology, haircutting, and bartending will be held for most of the month in four barangays, namely, 97 Cabalawan, 18, and 105 Guadalupe.
Meanwhile, dress-making classes will be held at the CLEP Building from September 1 to 29, every Monday and Friday.
For those interested in availing of the free training, CLEP encourages that they coordinate with their respective barangay or walk-in at their office along Paterno Street Extension.
Residents of barangays and employees of the city government are also given free haircuts as part of CLEP's community extension activities.
The Livelihood training office's tasks this month also include continuing to monitor program completers and coordinating operations with city barangays.
(H.J.ROCA/E.LAGAHIT/CIO)