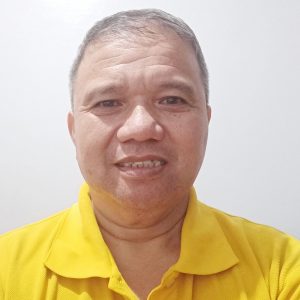 Factotums supporting the present Marcos-Duterte administration roughshod the passage of the budget containing the anomalous intelligence fund that is too dull in the eyes of the truly intelligent people. The justification is too tough to accept especially in the face of the economic condition the country had been dragged by the present politicians masquerading as leaders. It is so disturbing due to the huge amount that would fund counter-insurgency programs in the guise of protecting school children from supposed insurgents that intrude into school campuses purportedly to recruit students into the insurgency movement.
People are well aware that counter-insurgency and anti-insurgency programs are the functions of the country's armed forces and the national police. These agencies and instruments of the government are already taking a huge chunk of the national budget; Why else allocate a huge budget for the education department for it to depart from its primary function of educating the school children? Such act would cause duplication and chaos among the agencies tasked to protect the citizens from the purported insurgents living and operating in the countryside.
Like the failed experiments in the inclusion of sex education in the elementary curriculum, this anti-insurgency and counter-insurgency programs seems bound to the same direction and conclusion. The program is being sugarcoated to entice the gullible parents and the innocent school children into accepting and supporting the program. Despite all negative indications, the education department is bound to implement the program by hook or by crook.
The true and real opposition in both the house of representatives and the senate are doing their all to compel the education secretary to disclose the items comprising the entire intelligence fund. But one representative Stella Luz A. Quimbo of Marikina City's Second District is taking the cudgels to parry all efforts demanding transparency and accountability from the education secretary.
There is only one thing that is certain, the budget for intelligence fund is bound to be spent elsewhere without transparency and accountability. By all indications, it is not for education.
comments to alellema@yahoo.com