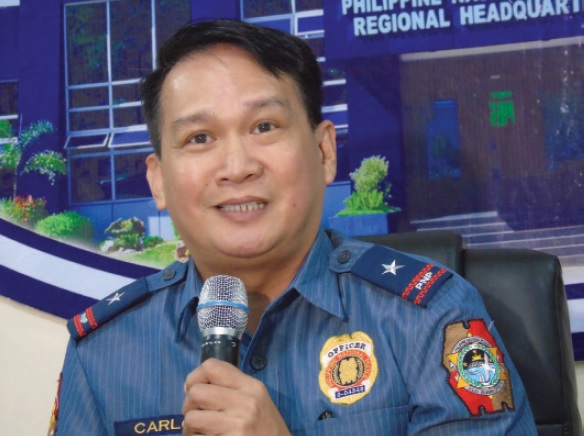 NPA said to demand permit to campaign, win fees
CAMP RUPERTO KANGLEON, PALO, Leyte – The region's top police officer issued a warning against elected officials, some of them are in the running in this year's elections, not to give in to the 'extortion' activity of the New People's Army(NPA).
As government officials, they should support with the government and not with the rebel group, Chief Supt. Dionardo Carlos, police regional director, said.
"The intelligence units of the PNP and military are comparing their notes. Since the start of election period this January, we started monitoring and consolidate it and submit to the general headquarters," he said.
It was learned that of the 349 government officials said to be supporting the NPA members through financial support, in the country, some of them are from the region.
The number of government officials, ranks as high as governors, said to be giving support to the armed group of the Communist Party of the Philippines were provided by the Department of Interior and Local Government (DILG).
The DILG, however, did not identify these government officials reason why Carlos could not also reveal their names though he is in favor in unmasking them.
"The people have the right to know but revealing their names must not be on my level but in the department level," the police regional director said.
During election time, the NPA reportedly asked candidates to give them permit-to-campaign or even permit-to-win fees.
Candidates who said to give to these demands of the NPA rebels are said to be allowed to campaign on areas where they have their presence and asked the residents on these areas to vote these candidates.
However, NPA leaders have consistently denied this claim saying these are just part of the propaganda by the government against them.
But Carlos said that some of these candidates are forced to give in to these demands of the NPA, the amount said to vary depending on the positions being sought by the candidates.
"Their vulnerability depends on the situation and location of the candidates but as government officials they should always take side and support the government, (and) the moment they support the enemy of the state, that is something else," the police regional director said.
"These are extortion by the New People's Army. If there are attempts like that let your police know," he added.
Carlos added that as the deputize agency of the Commission on Elections (Comelec), it is their mandate to ensure that the forthcoming May 13 elections will be peaceful and safe.
BY: ROEL T. AMAZONA