Vows to give PH back-to-back Miss Globe crown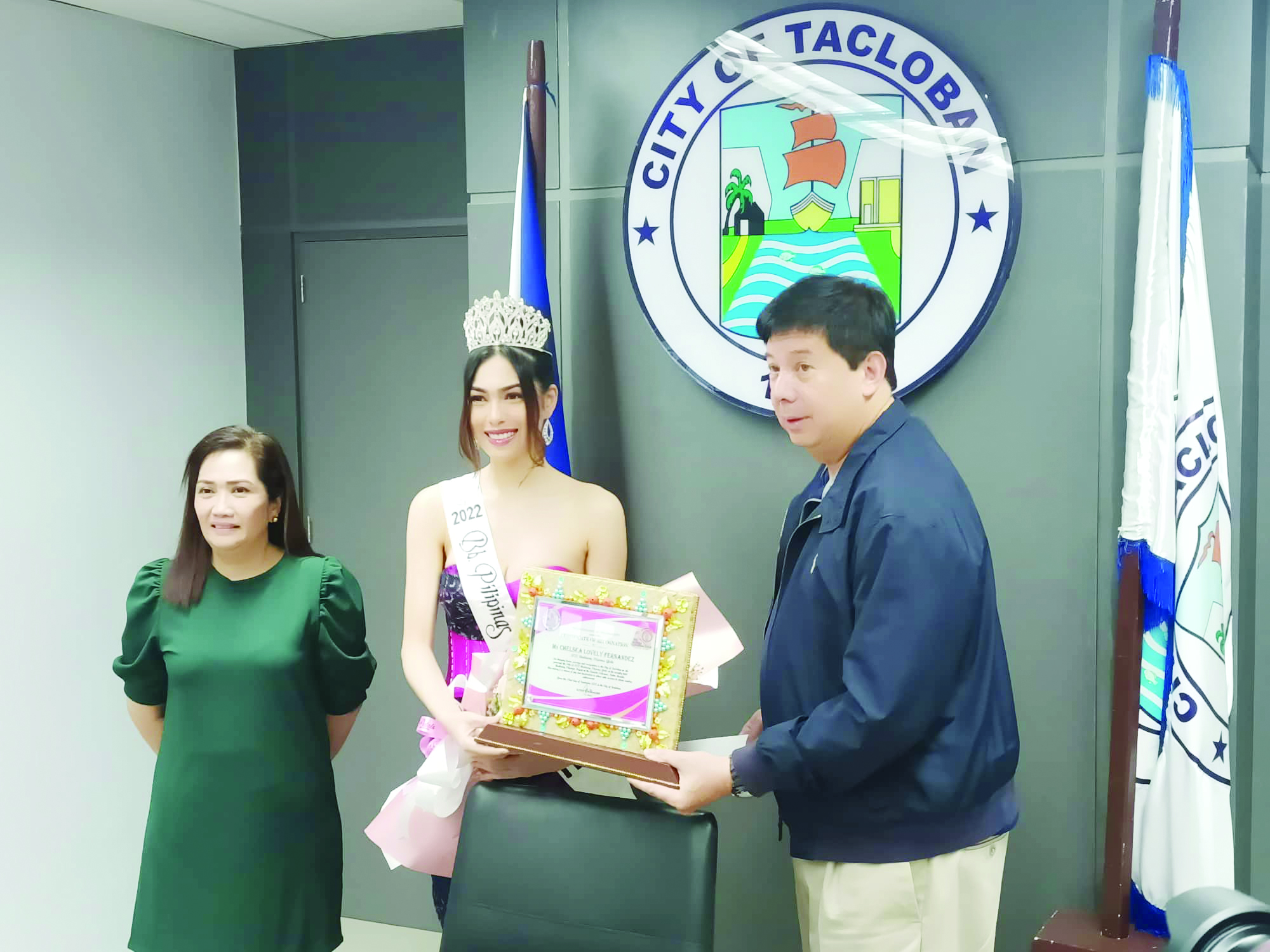 TACLOBAN CITY- Binibining Pilipinas Globe Chelsea Fernandez made a two-day homecoming to this city as she promised to do her best to retain the international crown to the country.
The 23-year old Taclobanon returned to the city on Wednesday(Sept.21), more than two months since bagging the crown that will bring her to compete its international version in Tirana, Albania on October 15.
She paid a courtesy visit to City Mayor Alfred Romualdez at his office on Thursday(Sept.22) to express her gratitude for the support of the city government on her journey for the title.
According to Fernandez, crowned as Miss Tacloban in 2017, she is feeling the pressure as the Miss Globe crown is being held by a Filipina, Maureen Montagne.
"I have to admit that there is a pressure considering that the current holder is from our country, the Philippines. Its kind hard to achieve for a back-to-back win but it is not impossible," she said in a press conference called by the city government.
And for her to achieve this, the 5'7 beauty queen has embarked a strenuous training like doing her own 'pasarela' walk and improving her speaking skills.
She said that she is giving focus on her speaking skills as one of the categories in the Miss Globe competition is a head-to-head debate challenge among candidates.
The winner of the head-to-head debate eventually gets a spot for the final round.
Fernandez is a graduate of mass communication major in broadcasting in one of the private colleges here in the city.
Aside from a press conference and a meet and greet with her fans and a motorcade, Fernandez visited an elementary school and a women and children's center for the abused.
In her visit to the facility, she met a girl who was also named as Chelsea who asked her for a hug and told her that she is an inspiration, the beauty queen said.
"I told her to tread her own path and I am pretty sure she will make it on her own. But it is nice to be inspiration to our young children,' Fernandez said.
Meantime, Fernandez admitted that if she will not get the Miss Globe crown, she is not discounting the possibility of joining another 'big' beauty contest in two years' time.
She declined to say if she is eyeing the Miss Universe-Philippine pageant.
Prior to her being crowned as Binibining Pilipinas-Globe, among the titles Fernandez won was the Miss Philippines Earth-Water in 2019.
(JOEY A. GABIETA/ROEL T. AMAZONA)