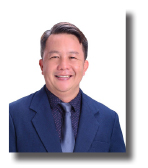 As a young boy I used to watch some good movies that showcase the talents in Jamie Lee Curtis, Brendan Fraser and Michelle Yeoh.
Jamie Lee Curtis is 64 years old. Curtis came to prominence with her portrayal of Lt. Barbara Duran on the ABC sitcom Operation Petticoat (1977–1978). She made her feature film debut playing Laurie Strode in John Carpenter's slasher film Halloween (1978), the first film in the Halloween franchise, which established her as a scream queen and led to a string of parts in horror films such as The Fog (1980), Prom Night (1980), Terror Train (1980), and Roadgames (1981). She reprised the role of Laurie in the Halloween sequels Halloween II (1981), Halloween H20: 20 Years Later (1998), Halloween: Resurrection (2002), Halloween (2018), Halloween Kills (2021), and Halloween Ends (2022). Looking at it's a lifetime of Film Biography that runs for 45 years.
Michelle Yeoh Michelle Yeoh Choo Kheng PSM; born Yeoh Choo Kheng; 6 August 1962)[1][2] is a Swiss-based[3] Malaysian Chinese actress. Credited as Michelle Khan in her early films in Hong Kong, she rose to fame in the 1990s after starring in a series of Hong Kong action films where she performed her own stunts, such as Yes, Madam (1985), Police Story 3: Supercop (1992), and Holy Weapon (1993). She later moved to the United States where she gained recognition for her roles in the James Bond film Tomorrow Never Dies (1997) and in Ang Lee's martial arts film Crouching Tiger, Hidden Dragon (2000). The latter role earned her a BAFTA Best Actress nomination. After a career resurgence with a multi-year recurring role on Star Trek: Discovery (2017–2020), she received worldwide praise for her performance as Evelyn Wang in the 2022 film Everything Everywhere All at Once.
Brendan James Fraser born December 3, 1968[3]) is a Canadian and American actor[4] known for his leading roles in blockbusters, comedies, and dramatic films. He has received several awards including an Academy Award, a Screen Actors Guild Award and a Critics' Choice Movie Award with nominations for a Golden Globe Award and a BAFTA Award.
He graduated from the Cornish College of the Arts in 1990, he made his film debut in Dogfight (1991). Fraser had his breakthrough in 1992 with the comedy Encino Man and the drama School Ties. He gained further prominence for his starring role in George of the Jungle (1997) and emerged a star playing Rick O'Connell in The Mummy trilogy (1999–2008). He took on dramatic roles in Gods and Monsters (1998), The Quiet American (2002), and Crash (2004), and further fantasy roles in Bedazzled (2000) and Journey to the Center of the Earth (2008).
Today, these ladies who are Senior Citizens and one 56 years, are Oscar winners. They have been around the corner waiting for their turn, lining up. The Brendan Fraser we love, the Michelle Yeoh who I know before as Michelle Khan, who is high flying and feisty. Jamie Lee Curtis was gorgeous and funny in True Lies.
In all, the story of the three, not so young actors are veterans in the wild world of movies. The fact that they have endured rejections and by pass , multiple times show that we are not hopeless. Their run are manifest destiny of how we can win even after several defeat years prior.
It give us hope and it transcend a lot of things. Today, the old became new.