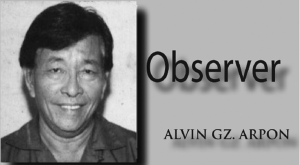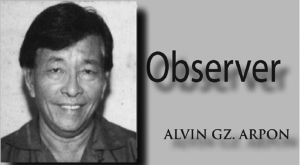 Flashback: If memory serves right for this senior citizen columnist, the Muslim issue or at times called the Moro problem has been an un-extracted thorn in our national life. When the GRP-Moro National Liberation Front (MILF) agreed to a ceasefire- but unconvinced of the process some MNLF members broke away and organized the Moro Islamic Liberation Front (MILF) and when later the MILF has also agreed to a ceasefire, Bangsamoro Islamic Liberation Front (BILP) was born. So, should it be an "all out war" the strategy that President Erap did? I say not yet: We knew what happens in an all-out war strategy. President Erap did it and peace continues to elude us.
-oOo-
In spite of the brutal loss of 44 PNP Special Action Force I still salute the commander Police Director Getulio Napenas for one thing- instead of passing the buck he bravely assumed responsibility for such ill-fated outcome in their mission to arrest international terrorists – Zulkifli bin, Hir, alias Marwan, a member of the al-Qaida which is linked to Jemmah Islamia believed to be an international terrorist group and a Filipino Basit Usman. More on this in my next column.
Well let us pause from here. As I was writing this, over a week ago today, so many things could have already been done for the bereaved families of these 44 Special Action force, our new heroes.
-oOo-
Commendable: This is something that not every Leyteño knows. Sangguniang Panlalawigan Members who represent their respective districts in our provincial government are provided Socio-cultural fund allocations from the office of the Governor that is equally distributed to all SP members. It's P50,000 annually. And they can still ask for more depending upon the urgency of such needs in the districts.
Board member Mimmiette Bagulaya aside from assistance for sports and fiesta celebrations in her area of representation, she has lately purchased floaters from the funds. She has at the moment 50 of these floaters for distribution. These floaters will be used during floods for endangered victims during natural calamities especially floods. Very Practical and timely as we a re always visited by typhoons and floods join the destructive fray.
In the case of SP member Atty Nico Villasin, he has used these funds, again aside from this assistance for sports and fiesta celebrations he bought worth P250,000 of medicines placed in utility boxes that were distributed in schools and barangays. He distributed these medicines via a raffle draw among the Association of Barangay Chairmen members because it would not be enough for all the 501 barangays in the district.
-oOo-
SP Member Bagulaya further shared info that all her fellow SP members also spent their allocations to benefit residents of their districts. I had no chance to see them.
We commend Governor Mic Petilla for this. It is a sign and indication that he is aware that he would not personally know all what the districts need so he allowed Sangguniang Panlalawigan to assume this role. It is humility at a high plane and a show of trust the governor has for the SP members.