Part of tourism promotion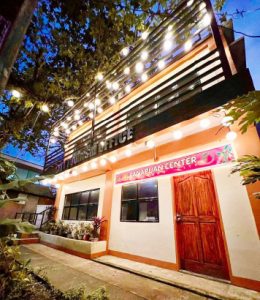 TACLOBAN CITY – A souvenir shop was recently opened by the city government of Borongan City as part of its continuing efforts to attract more tourists to this Eastern Samar city.
Dubbed as 'Panapuan Center,' the facility offers a wide array of products such as carved driftwood, crochet products, key chains, and paperweights made by several women's groups offering banana chips, peanut butter, native baskets made from rattan materials, and coconut shells, among others.
"These products will help in further promoting the tourism potential of Borongan and also a way of helping local producers earn more income from the product bought by visitors and tourists," city tourism officer Maria Josephine Acorin said.
"They can also bring home a piece of Borongan's vibrant culture and flavors," she added.
The pink and green painted building, located at the Baybay Boulevard, opens from 8 am to 5 pm during weekdays.
Borongan has been persistent in promoting its tourism under the leadership of Mayor Jose Ivan Dayan Agda.
(ROEL T. AMAZONA)