TACLOBAN CITY – The newest tourist attraction in Borongan City, the Hebacong Sea of Clouds and Nature Park, is now open for tourists and guests to visit.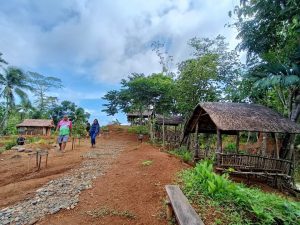 Under City Ordinance 265, tourists who will visit the ecotourism destination, located in Barangay Hebacong measuring 8,177 square meters, will have to pay an environmental fee amounting to P20 for students, senior citizens, and PWD; P40 for local residents and P70 for non-residents; and P100 for foreigners.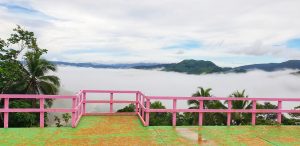 The collection of environmental fee will be collected by the deputized treasurer of Hebacong which will be remitted weekly.
From the collected fee, 20% will go to the barangay which will be used for the maintenance of the site while the remaining 80% will go to the city government.
The ordinance also set regulations for the development, management, protection, and conservation of the tourism site.
These regulations include the designation by the City Environment and Natural Resources Office (CENRO) of a person who will man the area to guide and educate visitors, including for the enforcement of orders, maintenance, apprehending violators, and collection of fees and fines.
The ordinance also prohibits hunting, disturbing, and possession of any plants or animals from the ecotourism site with CENRO permit, dumping of waste detrimental to the area, use of motorized equipment without CENRO permit, destroying its natural beauty, damaging the road trails, construction or maintaining a permanent structures, and removing or destroying boundary marks.
Those who will violate the regulations of the ordinance will face a fine of P5,000 excluding the value of the thing they damage or imprisonment as determined by the court.
The ordinance also states that if the violator is an association or corporation, "the president or manager shall be directly responsible for the act of his employees and laborers."
(ROEL T. AMAZONA)