TACLOBAN CITY – A foot, hand, and mouth disease (FHMD) outbreak was declared by the health office of Borongan last Friday (March 10) due to the 'unusual rise' of the said disease.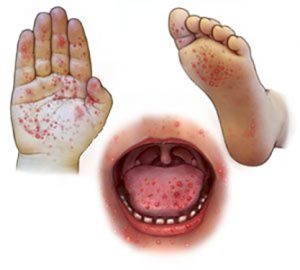 With the declaration, the public is mandated to comply with all the minimum public health standards to ensure that the virus will not spread further.
Mayor Jose Ivan Dayan Agda reported that of the 61 barangays of the city, 36 have confirmed FHMD cases totaling in all 154 as of last Friday.
It was learned that children from one up to 10 years old were most of the victims of the FHMD.
Mayor Agda said that while FHMD is not as deadly as the coronavirus disease (COVID-19), the city government is making preventive measures to stop its further spread.
Last week, several schools in the city suspended their classes as a precautionary measure.
Mayor Agda disclosed that the City Epidemiology and Surveillance Unit is still investigating to determine the cause of the disease's rapid spread in the city.
The epidemiology unit together with the City Health Office declared FMHD outbreak on March 10.
"The city strategy to curb the infection is to isolate the infected. The children who are infected should be isolated at their homes. If they don't have area or room where they can isolate the child, the city has the isolation facility," Mayor Agda said.
He then urged Borongan residents to observe proper hygiene like regular hand washing with soap, use of hand sanitizers, and observe minimum health standard to curb the further spread of the virus. (ROEL T.AMAZONA)