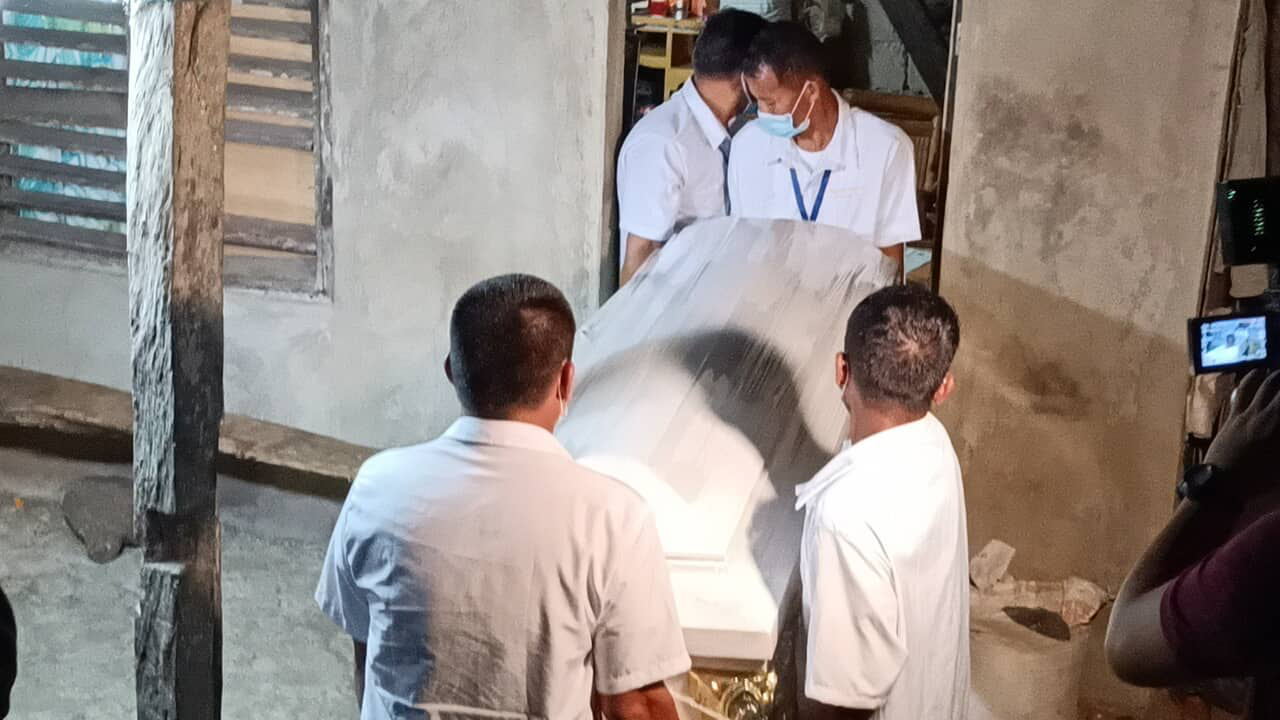 TACLOBAN CITY-The body of the alleged middleman related to the killing of radio commentator Percival 'Percy Lapid' Mabasa has arrived at their house in Javier, Leyte Saturday night, with his father seeking justice for his death.
The remains of Cristito Villamor Palaña, on board in a vehicle of a funeral parlor, arrived at the Daniel Z. Romualdez (DZR) Airport here at about 6:48 pm and were brought immediately to their house in Javier town, Leyte, about 66 kms away from this city.
The father of Palaña said that he could not believe that his 39-year old son was 'killed' inside the New Bilibid Prison(NBP).
"He was already in prison. Why they have to kill him?' the sobbing father, whose name is to be withhold for security reason, said in a brief media interview.
Town police chief, Lt.Nikcy Bermudo said two weeks before the arrival of the remains of Palana, they have already secured the area.
"We have received instructions from the provincial mobile force two weeks ago to secure the family of Villamor. About eight policemen were detailed there 24/7," he said in a phone interview.
The police chief said that at this time, he could not say yet as to when the detailed policemen would be pull out in the area.
'The instruction is just to secure the family. Whenever his father goes out from the house, for example, he must have an escort," Bermudo added.
Based on the information relayed by Bermudo, Palaña has been living in Manila for quite a long period of time now with only his father living in Javier.
"The father is a simple farmer with no known bad record, including the rest of his relatives here. All his six children, including him (Palana), been living in Manila," the police chief said.
He said that Palaña was imprisoned sometimes in 2018 due to a drug-related complaint.
Palaña, who died under mysterious circumstances on October 18 inside the NBP, was described by the gunman, Joel Escorial, to have called him to kill Mabasa for a sum of P550,000.
(ROEL T.AMAZONA with JOEY A. GABIETA)