Gov's son Gerard substituted for the post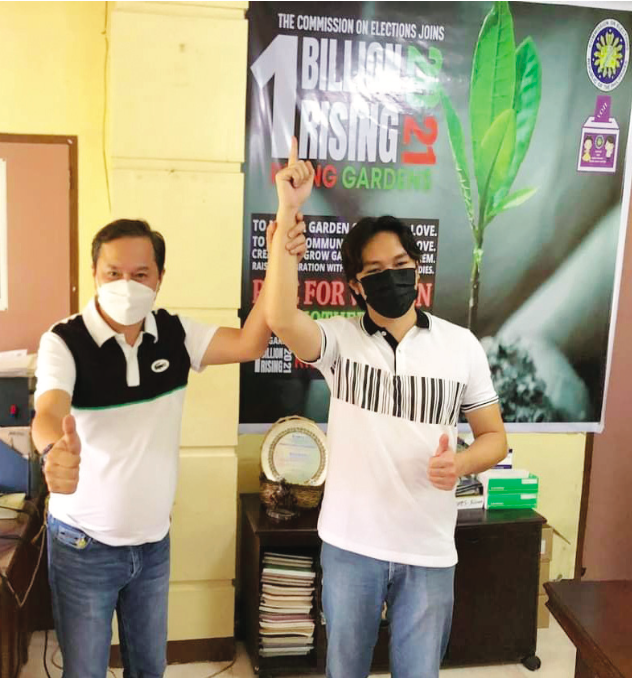 TACLOBAN CITY- In a surprising move, Biliran Governor Rogelio Espina withdrew his certificate of candidacy (CoC) on his reelection bid on Monday (Nov. 15).
Espina, who is a doctor by profession, was replaced by his son, Gerard, who is the incumbent mayor of the provincial capital of Naval.
In turn, Gerard, who withdrew his CoC for mayor, is to be substituted by his younger sister, Gretchen who was originally to run for councilor.
The elder Espina, who once served as a congressman for the lone district of Biliran for nine years, is supposed to seek for a second term in next year elections.
The outgoing 60-year old governor formally withdrew his CoC at the provincial office of the Commission on Elections (Comelec) at around 10:51 am accompanied by his anointed successor.
The Comelec has earlier set Nov.15 as the last day for those candidates who want to withdraw their COCs and for substitution.
As of press time, Espina has yet to give a statement why he decided to withdraw his candidacy for governor but multiple sources told Leyte Samar Daily Express that he want to 'retire from politics' as he is assured that his son would continue all his programs and projects.
Gerard, who is on his 30s, is assured to have his third term as he was running unopposed.
Meantime, this is Gretchen's first foray to politics though she serves as the chief of staff of her father.
The Espinas has long dominated the political affairs of Biliran beginning with election of their late father, Gerardo, Sr. as the lone congressional representative of the province in 1995.
The congressional post is now being held by Rep. Gerardo 'Gerryboy' Espina, Jr. who is running unopposed.
The Espinas are members of the Nacionalista Party.