Comelec yet to rule if BSKE-related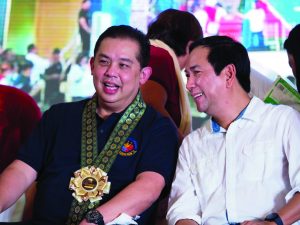 ORMOC CITY-An incumbent barangay chairman cheated death after he survived a slay attempt on his life on Sunday (Sept. 24).
Edgar de la Rosa, 52, chairman of Barangay Daco, Leyte, Leyte province managed to survive an attempt to his life by dropping inside his vehicle while traversing along Brgy. Baco at about 5:30 pm, Capt. Rush Alvarado, town police chief said.
The two unidentified suspects, according to Alvarado, were on board a motorcycle with no plate number with the driver clad in a black jacket and a red helmet with his rider wearing a black t-shirt and a bull cap.
The victim, who is seeking reelection in the forthcoming Oct.31 barangay and Sangguniang Kabataan elections (BSKE), was on his way home to Poblacion coming from Brgy. Baco, and driving his Toyota Hilux pickup.
Upon reaching Mabini St. at Brgy. Poblacion, the suspects attempted to overtake the vehicle of the victim, with the back rider fired towards the victim's vehicle, hitting several times on the driver's side windshield, side mirror, and siding.
Capt. Alvarado said that the victim was not hit during the incident as he was able to drop inside the vehicle.
After the incident, the suspects fled heading towards Brgy. Sambulawan direction. De la Rosa personally reported the incident to the local police.
A hot pursuit operation was immediately conducted by the local police for the possible arrest and identity of the suspects but failed.
The local police requested the presence of the scene of the crime operatives to process the crime scene. Recovered from the crime scene were ten pieces of empty shells, like 9-mm ammunition.
The Commission on Elections (Comelec) and the police have yet to determine if the incident is related to the forthcoming barangay and SK elections.
The town of Leyte is part of Leyte's third congressional district which has been identified by the Comelec as a 'concerned area' due to intense political rivalries and politically-related incidents.
Last Sept.7, a village councilor who is running for chairman of Brgy. Tag-abaca also survived a slay attempt on his life.
ROBERT DEJON