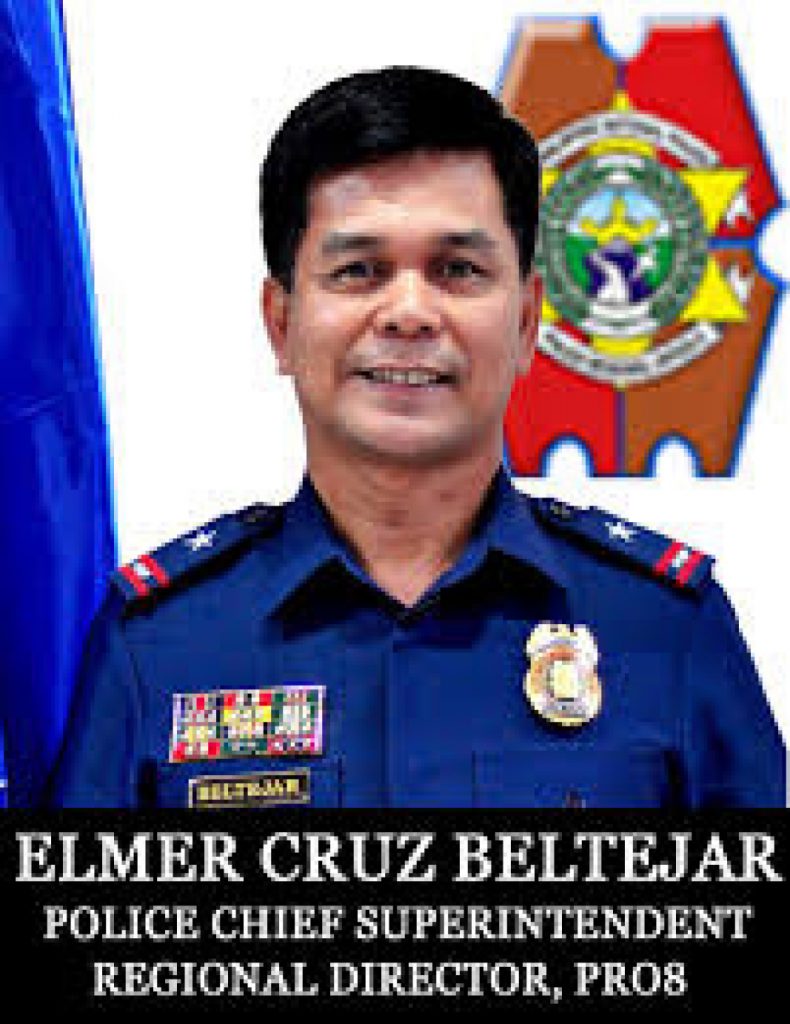 Killing of EV's top drug lord happened under his watch
TACLOBAN CITY- Chief Supt. Elmer Beltejar will officially step down as the region's top police official on Wednesday (August 30) with Chief Supt. Roberto Badian taking his post.
Badian is currently the regional deputy police director for administration.
The turnover ceremony to be held at the Camp Ruperto Kangleon, regional police headquarters, will be presided by police deputy director general Ramon Apolinario.
Top government officials in the region are expected to attend the turnover rites.
Beltejar, first police regional director for Eastern Visayas named under the administration of President Rodrigo Duterte, is to step down after reaching the organization's mandatory retirement age of 56.
"We are successful in the implementation of our programs because we have the support of the 7,704-strong men and women of the PRO-8 who enforces the law and ensure the safety of the people of the region," Beltejar said.
He was appointed to head the region's police force on July 1, 2016.
He led the recent 116th founding anniversary of the Philippine National Police attended by Police Director General Ronald "Bato" de la Rosa.
de la Rosa heaped praises on Beltejar on his campaign to contain the proliferation of illegal drugs in the region.
The PNP chief said that under the supervision of the outgoing PNP-8 chief, the region contributed around three percent of the more than 1.3 million drug personalities who voluntarily surrendered under the organization's "Operation: Tokhang."
About 42,244 drug dependents and pushers gave themselves up; seized 23,424.976 grams of marijuana and 18,383.95 grams of shabu; and confiscated illegal firearms and arrested high-value targets foremost of which was Albuera Mayor Rolando Espinosa, Sr.
Director Beltejar was also praised by the local media community for forging a closer relation between them and the police organization.
By: VICKY C. ARNAIZ/JOEY A. GABIETA