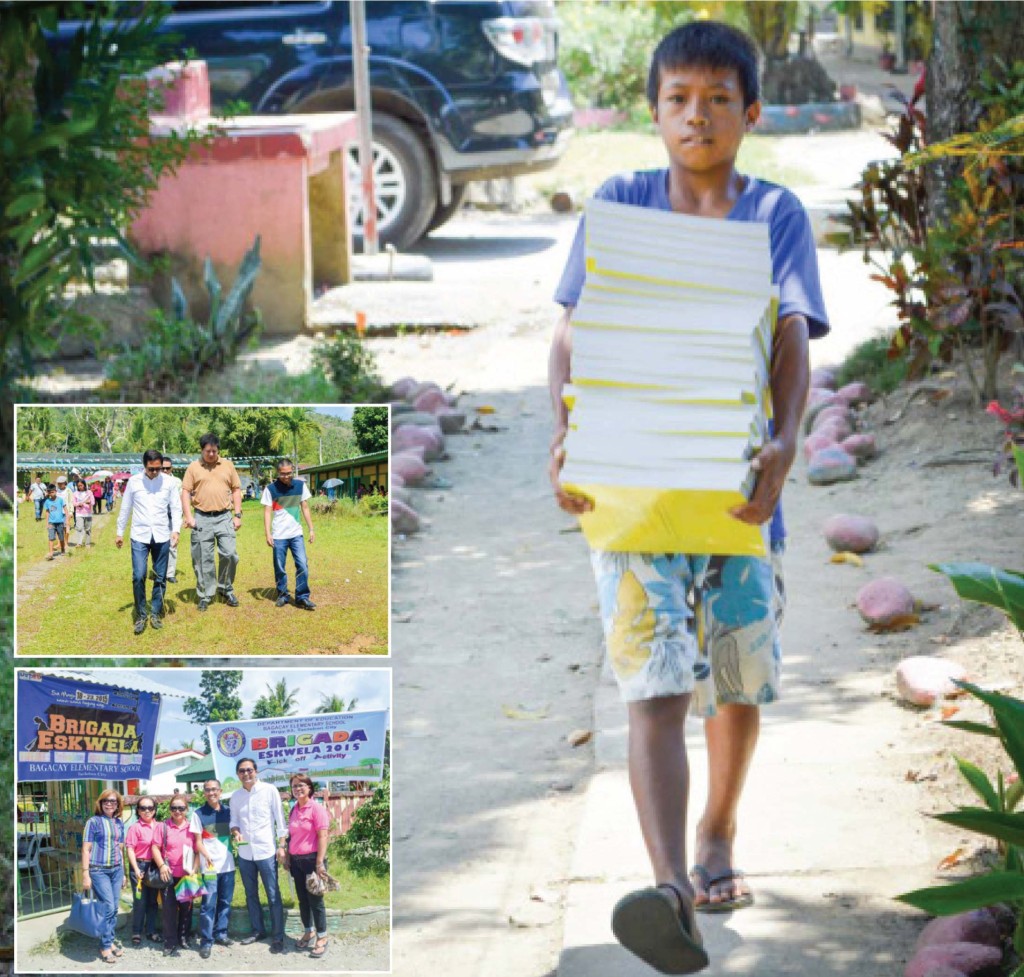 PALO, Leyte – More than one million students are to return to their respective classes this Monday as the Department of Education(DepEd) reiterated anew of their no collection policy. Education officials said that beginning Monday, regular classes will start as all the 4,000 public schools across the region have already been cleaned up during the holding of the weeklong "Brigada Eskwela."
The region has 31,828 classrooms for all levels with 10,978 of these damaged facilities were repaired and 2,215 were reconstructed in partnership with various groups, said Mercy Sarmiento, DepEd-8 regional information officer. Of the 1,092,824 students, 56,999 are in Kindergarten, 679,271 in the elementary and 356,554 in secondary.
"We are prepared because based on our monitoring, all our schools conducted Brigada Eskwela where grounds were cleaned up, furniture were fixed and classrooms were repainted. Students will not be discouraged to show up on the first day because everything is ready," Sarmiento said. Help desks have been set up in all DepEd division offices in provinces and cities as well as in the regional office to receive complaints related to school opening from parents.
"We have convergence meeting with different government agencies earlier to ensure the safety of students and no overpricing of materials," Sarmiento said. No collection policy Teachers and school officials were told not to make non-payments of contributions as a reason from barring pupils and students to school admission and receiving report cards. "No collection policy is strictly imposed. Upon enrollment, the child should not pay anything," Sarmiento said.
Starting August until the end of the new academic year, schools may collect the some fees on voluntary basis. These are contributions to the Boy Scout of the Philippines, Girl Scout of the Philippines, Philippine National Red Cross, Anti-Tuberculosis fund drive, parents teachers association, school publication, and membership in student organization. The central government has also provided "substantial" increase in school's maintenance and operational fund, thus giving no reasons for schools to ask contributions, according to DepEd.
By Sarwell Q. Meniano