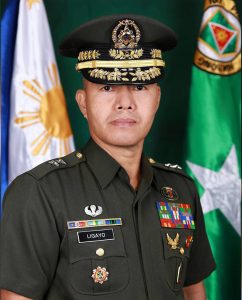 TACLOBAN CITY – Major General Camilo Ligayo, the commanding general of the 8th Infantry Division, said that they are ready to assist the Philippine National Police (PNP) should they need assistance in ensuring and maintaining peace and order in Samar province, particularly Calbayog City.
Calbayog is one of the areas on Samar Island that is often classified as an area of concern during election season due to series of killing incidents.
"It appears to be an isolated case but we are always ready to assist in case the PNP will need our help," MGen. Ligayo said.
On Wednesday (April 19), the PNP here in the region sent 72 police personnel to augment the city police of Calbayog to preserve its peace and order situation.
The deployment came about after four persons, who included a barangay secretary, died, and two others suffered bullet wounds after they were attacked by seven armed men while they were on board separately in a motorized public vehicle traveling in Barangay Victory on April 14.
The PNP, under the directive of Marbil, is now conducting a thorough investigation to arrest the seven suspects who remain unidentified as of this time. (ROEL T. AMAZONA)