TACLOBAN CITY – The city government of Borongan is planning to implement a project that will address its increasing parking problem due to the growing number of vehicles plying the city streets.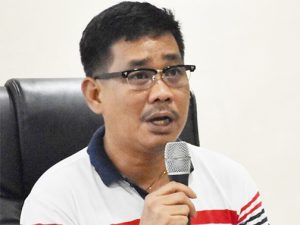 Mayor Jose Ivan Dayan Agda said that next year, the city government will construct a parking space building that will address parking area woes.
Agda said that aside from solving the problem, the proposed facility could also help generate additional funds for the city government.
"If you will notice we are having a problem on parking spaces in the city. Even basketball courts are now being used as parking areas," the city mayor said.
"This is one of the investments that the LGU sees to have recurring income," Agda added.
The city mayor said that they are planning to construct the parking building at the old market site. The building will have three to four floors.
Aside from the parking building at the old market site, they will also be designating a parking space at the Baybay Boulevard, a beachfront that stretches for more than two kilometers known to be the surfing site in the city.
Located also in the area are food park, skateboard park, and city park that are regularly flocked by city residents and people from neighboring towns.
The planned parking concept at the Baybay Boulevard, according to the city mayor, will be a two-hour free parking on the designated site but once they exceed parking on the allocated time, the vehicle owner will need to pay a corresponding amount.
"This is one of the revenue generations that the city government plans to implement, hopefully, this could help us in our revenue generation," Agda said. (ROEL T. AMAZONA)