7th Yolanda anniversary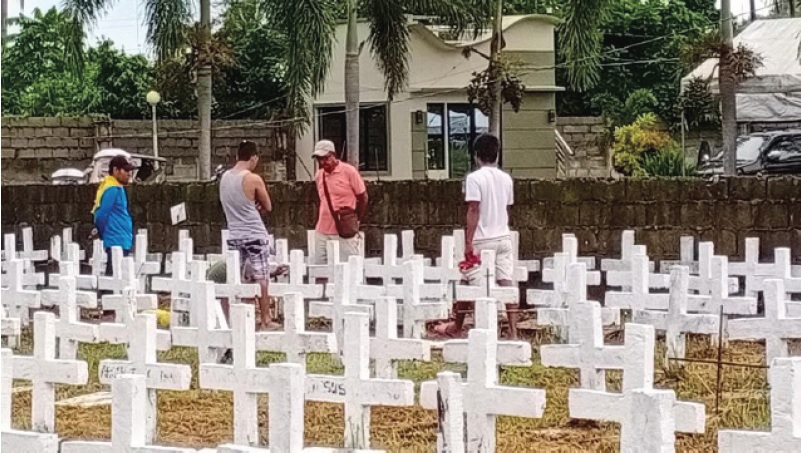 By: Joey A. Gabieta
TACLOBAN CITY- This year's commemoration of super typhoon 'Yolanda' will be 'very simple' as it is impacted by another catastrophe, the coronavirus disease (COVID-19), that has also claimed lives.
City Mayor Alfred Romualdez, in a press conference, said that several of the previous activities that were normally held during the anniversary of Yolanda's onslaught are cancelled.
Tacloban, considered the ground zero of the world's strongest typhoon to hit inland, is to hold the seventh year anniversary of the Nov.8,2013 deadly typhoon this Sunday.
"For Yolanda's anniversary, it will be a very simple commemoration. We'll just have some Masses, perhaps at the mass grave and at the shipwreck," the city mayor said Friday (Oct.6).
The sites Romualdez referred were the mass burial site located in Barangay Basper where more than 2,200 people who died due to the massive typhoon were buried, and the Yolanda Shipwreck Memorial Park located in Brgy. 68(Anibong District)where commercial cargo M/V Jocelyn was washed inland due to the storm surge generated by Yolanda.
He also said that while mass gathering is strictly prohibited during this time of quarantine, he might just allowed entry at the mass burial ground.
Social distancing and other health protocols should always be observed during the visit, the city mayor said.
To recall, the national government prohibited any visit to cemeteries and other burial grounds during the All Saints and Souls Days as an added measure to stop any possible spread of the virus.
Romualdez said that while this year's seventh anniversary of Yolanda's onslaught will be simple due to COVID-19 restrictions, those who perished will still be remembered.
The city mayor added that the people should not forget one of the lessons learned due to Yolanda-to evacuate once there is a typhoon.
"I ask the residents not to forget Yolanda. If there is a super storm, evacuate immediately," Romualdez said.
The city mayor said that the simple ceremony of Yolanda's onslaught is mainly due to COVID-19 which has already claimed 15 lives in the city.
Tacloban has 950 total COVID-19 cases of which 869 of them have recovered from the deadly virus.
Other areas in the region also affected by Yolanda have also cancelled their annual commemorative programs due to COVID-19 pandemic.
For one, Guiuan Mayor Annaliza Gonzales Kwan said that instead of these programs, the municipal government will only have a Mass on Sunday.
It was in Guiuan town where Yolanda made its first landfall early morning of Nov. 8, 2013 that killed more than 100 people of the town.