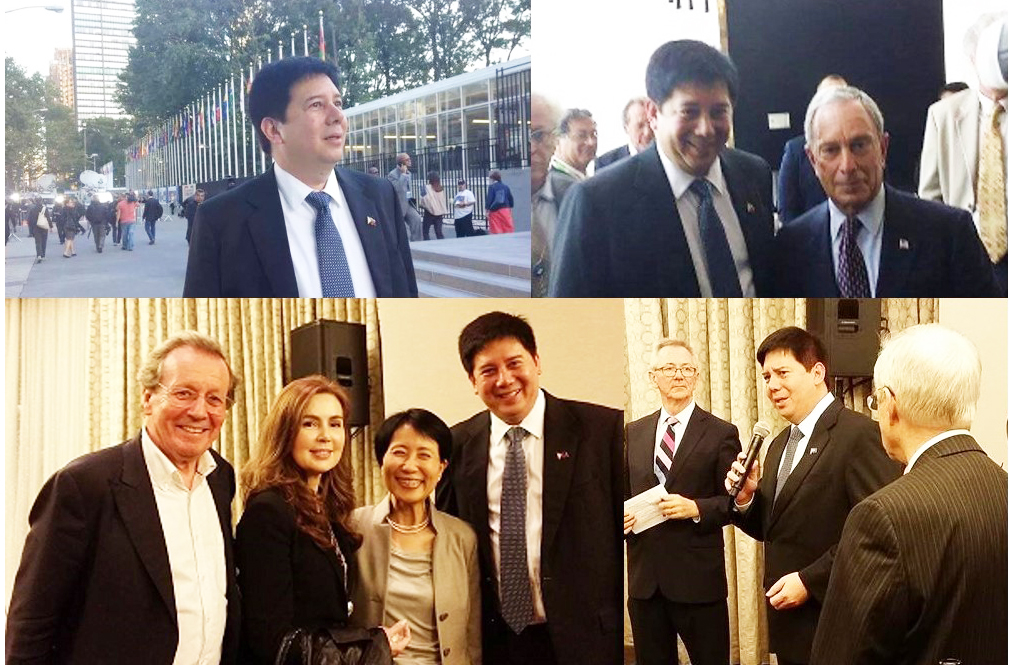 TACLOBAN CITY- Mayor Alfred Romualdez of this city joined world leaders, celebrities and environment activists during a climate change summit held at the United Nations (UN) headquarters in New York.
No less than UN Secretary General Ban Ki Moon extended the invitation to the city mayor whose city is slowly getting back its feet after Tacloban bore the brunt of Yolanda (international code Haiyan) that killed over 2,000 people, around 500 of them were children.
Mayor Romualdez was with other world leaders, environment activists and celebrities like actor Leonardo Di Caprio during the September 23 summit to discuss several issues affecting the world, particularly on climate change.
In his invitation, Ban said that the actions made today will define our ability to achieve the vision laid out in the charter of the United Nations, from establishing the conditions for peace and justice, to ensuring dignity and equality for all people and nations in promoting social progress & better standards of life for all. The health of our people, our economies and our planet depends upon it, he further wrote.
According to the UN secretary general, world leaders today have unprecedented opportunity to reach a meaningful life agreement and take actions on the ground that can put us on a path to sustainable prosperity which the governments have agreed to reach a universal legal agreement in 2015.
It is up for the leaders from all levels of government, civil society & private sector to scale up their actions and commitments to make it possible, Ban said.
In our increasingly interconnected world, vision and ambition must be advanced by a diverse and dynamic public private partnership. Together, according to him, we can leverage our strengths multiply our means and shift the global climate trajectory.
Mayor Romualdez left for New York to attend said summit with wife Councilor Cristina G. Romualdez.
In a phone call, Councilor Romualdez said that the city mayor was one of the panelists in a forum on Haiyan/Yolanda experience and climate change observed in Tacloban, considered the ground zero of the world's strongest typhoon to make landfall.
World experts agreed that Haiyan/Yolanda was a strong evidence what climate change could inflict to humanity.
Mayor Romualdez has been attending several international invitations to talk on the Nov. 8, 2013 experience.
The Tacloban city mayor has attended engagements that discussed climate change in Singapore, Japan, Israel, California and World Bank.