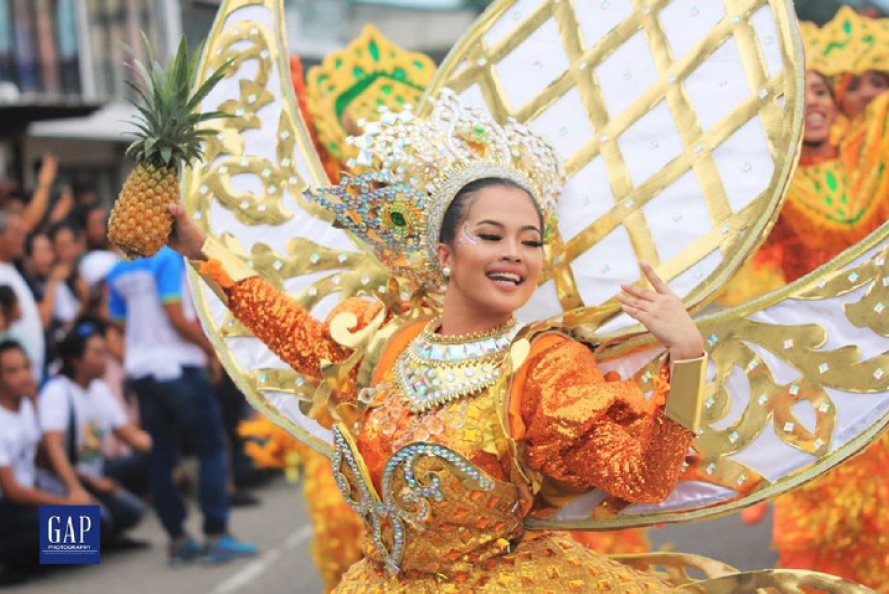 Now on its 3rd year
ORMOC CITY- Mayor Richard Gomez of this city is inviting the public again to visit Ormoc for this year's Piña Festival as he vowed that it would be 'better, bigger, and brighter" compare to the previous years of its staging.
"There are a lot of people working together for our fiesta. Everyone involved wants the celebration to be more exciting," said Gomez who is now on his second term after winning in the May 13 elections.
"The Piña Festival also seeks to promote, not only Ormoc's very own sweet queen pineapple but also its people's strong personality that overcomes challenges and obstacles they face, from personal problems to calamities and disasters," he added.
The city government has earmarked P22 million for the city fiesta celebration with other funds to be augmented by private sponsors.
According to the mayor, the month-long festivity is expected to draw over a million visitors while ensuring to keep the economic activities alive in the city
Dr. Gregorio Yrastorza III, city councilor and committee executive-co-chairman, urged the visitors to get ready for the "exciting days" as they will be rolling out the various month-long activities for the 422nd fiesta celebration in honor of its patrons, Saints Peter and Paul on June 29.
Rotary groups like the Rotary Club of Ormoc Bay through its president Apple Anido Alagon will also lead in different socio-civic activities during the celebration.
One of the major fiesta events will be the Parade of Lights on the evening of June 15.
The parade, with its theme "Storyland", will feature luminescent vehicular floats and lighted costumes that will pass through the city's major thoroughfares.
Parade of Lights was also among the crowd-favorites in last year's fiesta events.
"Now in its third year, the Piña Festival street dance and ritual showdown is one of the highlights on the entire celebration which will be held on June 23," said the Piña Festival chairwoman Estrella Maria Pangilinan.
About 10 schools will compete during the event with a grand prize of P500,000.
Also, there will be 20 candidates who will vie for this year's Search for Miss Ormoc scheduled on June 28 at the Ormoc Superdome.
The crowned queen will have the chance to represent the city in the Miss World Philippines pageant in Manila, added Nelson Alindogan, chairman of the Miss Ormoc 2019.
Aside from being an advocate on environmental protection and local tourism, the title holder will also receive P100,000 as the grand prize.
Rey Evangelista, the sports committee chairman, said that tournaments will be played starting June 1.
These include volleyball (June 1-2), basketball (June 3-6), triathlon (June 9, open to all players around the country), boxing (June 14-16), table tennis (June 9), soccer (June 15-16), law tennis (June 15-16), chess (June 15-16), laser run (June 16), dance sports (June 16), airsoft (June 16), trail bike (June 30), swimming (June 22-23), and badminton (June 22-23).
From June 1-30, the fiesta food bazaar coupled with nightly entertainment will open at the city's downtown area, targeting 3,000 diners per night. The fiesta culminating concert on June 29 will have the Pinoy rock star Bamboo to entertain the expected crowd of 20,000 at the city public plaza.
Other sectoral fiesta celebrations include religious night (June 9), barangay day (June 12), government employees' night (June 14), market vendors night (June 17), socio-civic organizations night (June 18), business night (June 19), and educators night (June 21).(RONALD O. REYES)