As DOH reports declining COVID-19 cases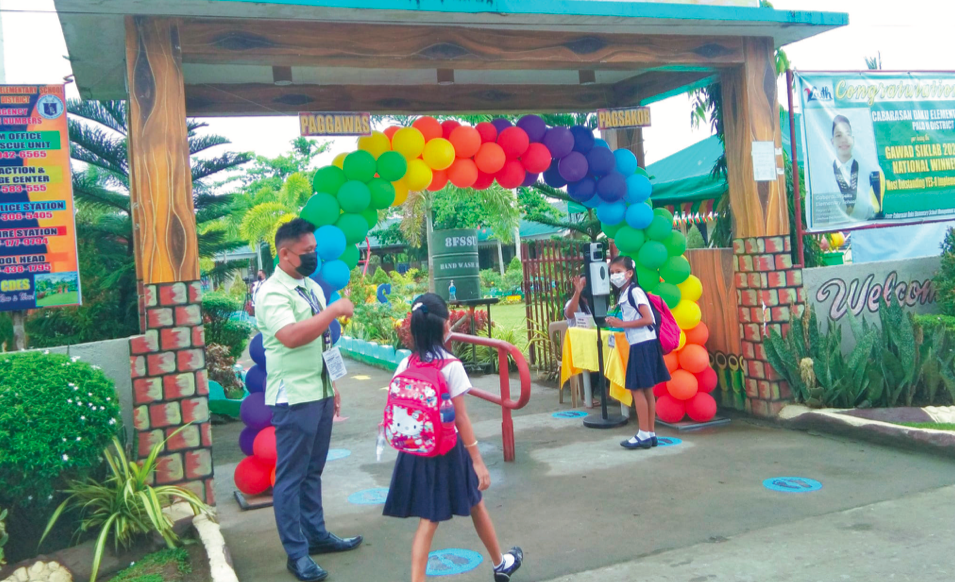 TACLOBAN CITY- Students from 407 public schools here in Eastern Visayas trooped back on Monday(Feb.21) to their respective schools to attend the resumption of the face-to-face classes, albeit limited.
Jasmin Calzita, regional information officer of the Department of Education (DepEd), said of the 407 schools participating in the limited in-person classes, 157 of them are in Samar, including the cities of Catbalogan and Calbayog; 155 in Eastern Samar including Borongan City; 77 are in Leyte which include the cities of Baybay, Ormoc and Tacloban; Southern Leyte with 13; and Northern Samar, with five schools.
The conduct of the in-person classes came at a time as Eastern Visayas' was categorized by Malacanang as under Alert Level 2 for the rest of the month due to decreasing number of its coronavirus disease (COVID-19).
Eastern Visayas' active COVID-19 cases are now at 207 with only 13 new cases as reported by the Department of Health (DOH) on Monday  (Feb. 21).
Gary Mosquito, principal of the Cabarasan Daku Elementary School in Palo, Leyte, said that both parents and the students were excited for the resumption of face-to-face classes in their school.
He said that out of the school's 215 enrolled students,60 are participating who are enrolled at Kindergarten up to Grade 3.
"We are very happy that our opening of this expanded limited face-to-face classes was very successful. We don't have any issues and concerns nor challenges experienced. It was very organized and health protocols were observed upon entry from the school gate," Mosquito said.
He said that a nurse, assisted by a member of the barangay health emergency response team (BHERT), mans the school gate, adding that all of the school's teachers are already fully vaccinated.
The same excitement was also observed among students of the Cabacungan National High School in Allen town, Northern Samar as all of its around 80 students enrolled at Grades 11 and 12 are to attend the in-person classes for at least two months period.
Gary Vacunawa, the school principal, said that these students are to attend their classes only in the morning for four hours and 30 minutes.
He also said that 40 students are to attend the first week of the resumption of in-person classes with the other half to attend their classes in school next week.
All the participating students and the school's 20 teachers are already fully vaccinated, Vacunawa said.