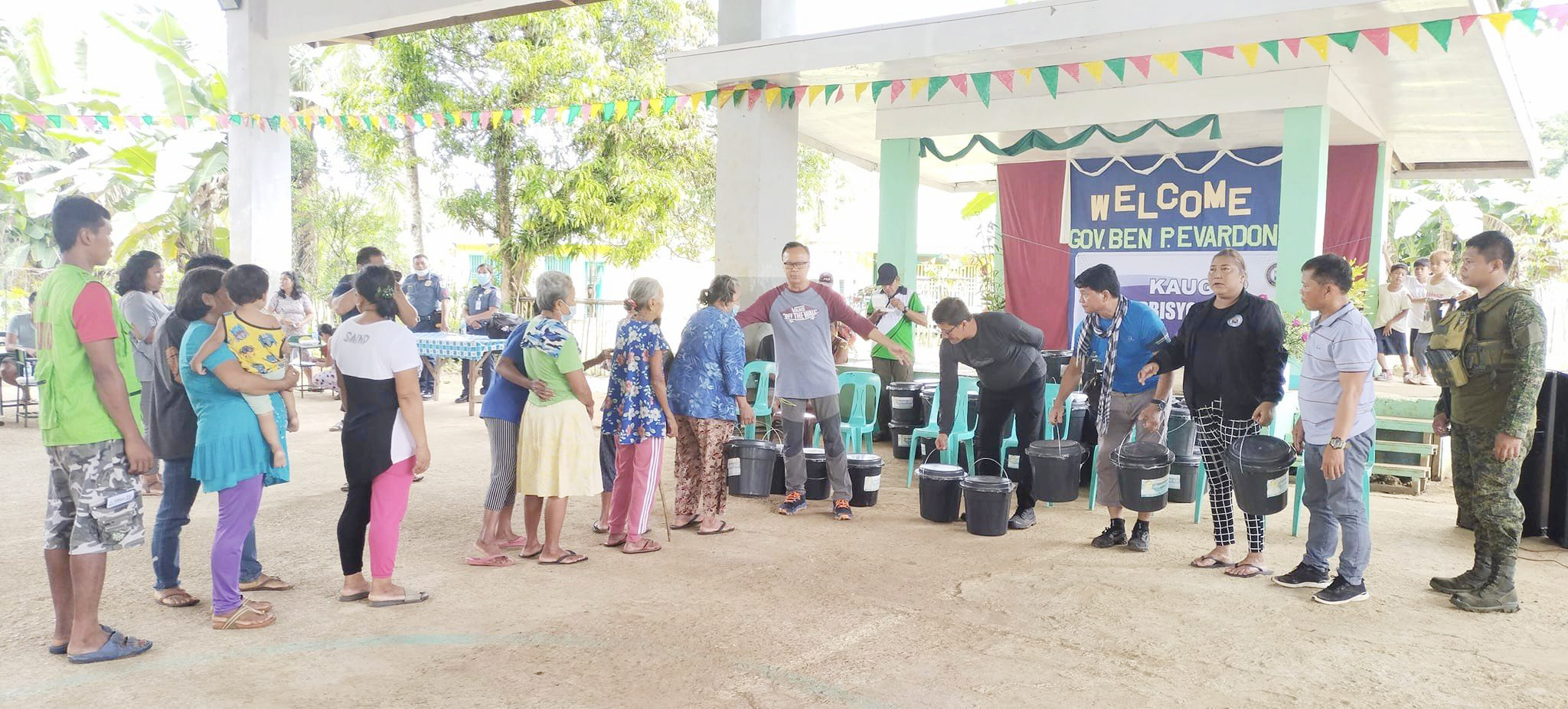 TACLOBAN CITY- Three remote villages of Maslog town in Eastern Samar were provided with financial assistance each by the provincial government to address their basic needs.
The villages of Libertad, Taytay, and San Miguel were given P500,000 each to fund their chosen projects which ranged from construction of a water system to building of barangay roads to connect them to the town center of Maslog, itself one of the poorest towns of the province where seven out of 10 families are considered as poor.
The giving of financial aid to these remote villages of the town served as one of the highlights of a three-day caravan conducted by the provincial government of Governor Ben Evardone that ended on Thursday (Oct.6).
"As I have said before, the provincial government will now prioritize barangays in far-flung areas so that their constituents will finally be able to avail of the services of the government," Evardone said in a statement.
During the three-day caravan, residents of the 12 barangays of the town were provided with hygiene kits and offered free medical check-ups, grooming, and services offered by different provincial offices like agriculture, labor and employment, assessors, social services, and health, among others.
The fifth-class town which has around P100 million has a population of more than 5,400 people.
(JOEY A. GABIETA)