PALO, Leyte– Bamboo-made products were displayed at the 1st Leyte Bamboo Summit held at the Oriental Hotel de Leyte, this town.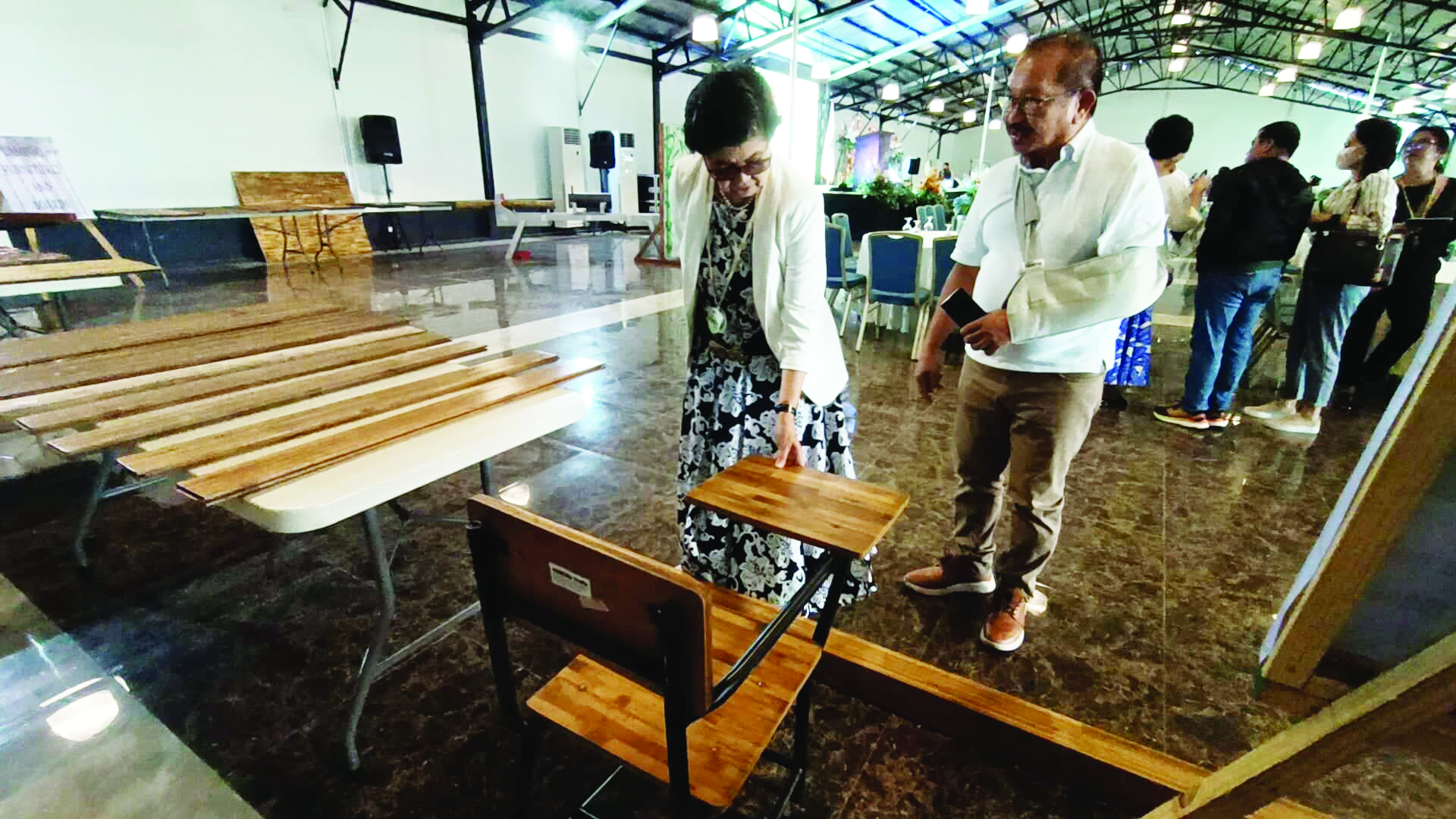 The League of the Municipalities of the Philippines – Leyte Chapter and the provincial government of Leyte hosted the two-day bamboo summit that closed on Wednesday(Nov.16) which aims to be the catalyst for province-wide bamboo planting as disaster mitigation and also to help boost local economy by producing bamboo engineered products.
Among the display were the three bamboo geodesic domes which can be used for rural and agrarian activities and emergency shelters after an emergency.
Also displayed were bamboo furniture like school armchair which is a product of Nawaan, Misamis Oriental.
Other bamboo-based products that were on display during the exhibit were decorative chairs, tiles, panels and office tables, skateboard made from bamboo, hygiene products made from bamboo like shampoo, soap, and men's facial wash, bamboo toothbrush embedded with a seed which could be planted after use, bamboo straw, bamboo tumbler, bamboo kitchen and dining utensils, bamboo air purifier, and bamboo tea.
Planting materials of giant and iron bamboos were also sold at the summit.
Palo Mayor Remedios Petilla, the LMP- Leyte chapter president, shares the endless possibilities of products that can be made from bamboo as she urged the 40 local chief executives of the province to identify areas in their locality where they can plant a specific specie of bamboo.
"Bamboo engineered products have a big potential in the market, and even if we only produce the raw products, the bamboo, its potential is already big because there is a market for it," Petilla said.
She added that aside from providing bamboo raw materials to manufacturers the plantation can also be made into a tourist attraction and at the same time a source of bamboo-based food dishes.
Bamboo is also good planting materials to combat climate change and for environmental protection because of its resiliency and it easily grow.
"But first we need to plant to intensify bamboo supply," she added.
(ROEL T. AMAZONA)