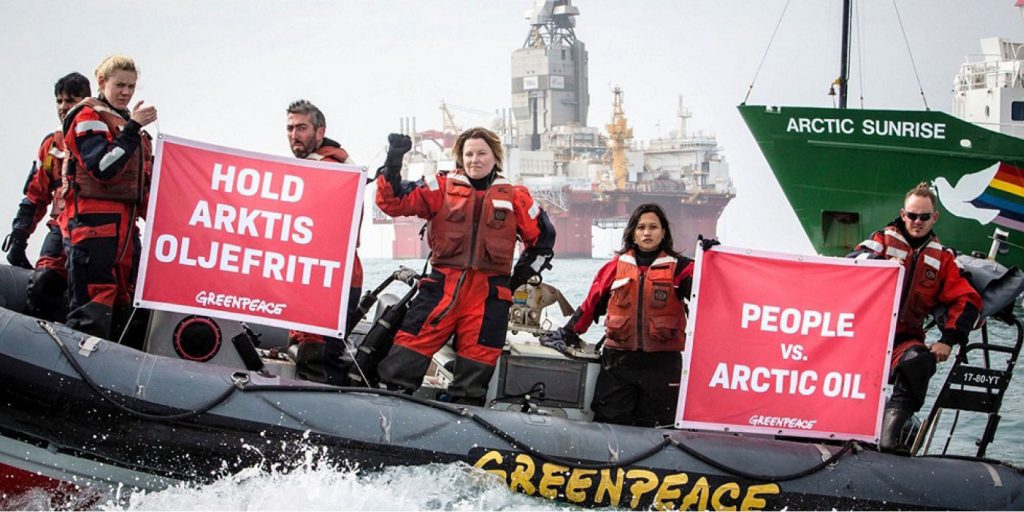 Inspired by Pope Francis fight against climate change
By: RONALD O. REYES
TACLOBAN CITY-Joanna Sustento, who is from this city and survived the onslaught of super typhoon 'Yolanda,' is in Arctic seas for an urgent crusade following her belief on Pope Francis' stance on protecting the world's environment.
"I can't say that I'm a 'religious' person but I am a believer of God. I believe one does not need to be a Christian or a believer of God to be responsible or care for our common home," Sustento said.
Pope Francis released in 2015 his second encyclical, 'Laudato Si', wherein, among others, he called on the world to help fight against environmental degradation and climate change.
'Yolanda,' considered the world's strongest typhoon to hit inland, pummeled Eastern Visayas particularly Tacloban City, is viewed by scientists and experts as a result of climate change.
The 26-year old Sustento is the first survivor of Yolanda to joined Greenpeace's global protest against a giant oil company-Statoil Songa Enabler—that is making another gas drilling project in Arctic Barents sea.
Susteno, who is from Tacloban City, Yolanda's ground zero, said that she gets a lot of strength and inspiration from the Pope's encyclical message on taking care of the environment particularly after Yolanda.
She added that her stay in Arctic aboard Greenpeace ship "Arctic Sunrise" from July 18 to Aug. 6, together with fellow activists around the globe, is "very personal."
"It's like meeting the monster who killed and wiped away everything that was important to you," Sustento said.
Of the more than 6,000 people killed by the deadly catastrophe, five belong to Sustento's family.
The bodies of her father and her nephew remain missing until today, over three years after Yolanda hit the city on November 8, 2013.
"I am hopeful that as I take part in this protest, I'd be able to put a human face on the impacts of climate change through real-life stories," Sustento said.