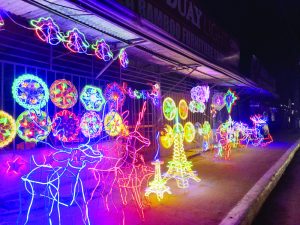 Priest reportedly involved in sexual abuse
TACLOBAN CITY – A Catholic priest under the Diocese of Borongan was expelled from his clerical duties by the Vatican.
This was announced by the Diocese of Borongan in a circular issued on Sunday (Sept.17) posted on their social media account.
"Notice is hereby given that the Holy Father Pope Francis has dismissed from the clerical state Pio Cultura Aclon of the Diocese of Borongan," the circular signed by Fr James Abella, Diocese of Borongan Chancellor, said.
"He is, therefore, no longer a cleric and cannot exercise priestly ministry in the Church," the circular added.
The circular, however, did not state the reason why Aclon was expelled from his priestly duty by the Vatican.
It was not also clear why the notice carried a date of July 18, 2023 as signed by Fr. Abella but was only released on Sunday (Sept.17).
The Catholic Bishop Conference of the Philippines on its news website also carried a news article on the subject saying that "Pope Francis expelled a Filipino priest over sexual abuse involving minors."
It also mentioned the name of Fr. Aclon.
The CBCPNews added that the CBCP has assured that there will be no cover-up in the investigation of the sexual abuse cases in which Aclon was involved and that every diocese had developed its own system of handling reports of sexual abuses or misconduct.
The Leyte Samar Daily Express could not contact Fr. Aclon for his side on his being expelled due to alleged sexual abuse.
Prior to his suspension, Aclon had served the minor seminary of the Borongan Diocese.
While it is not clear yet if Aclon is the first priest from the region to have been expelled by the Vatican of his priestly duties due to sexual-related cases, there were cases in the past of priests accused or were involved due to sexual abuses.
Fr. Pius Kenneth Hendricks, an American priest assigned in Biliran, was arrested on December 5, 2018 due to alleged sexual abuses he committed to several minors.
The 80-year old priest, however, was not able to serve his sentence as he died in 2022 due to health problems as he was also found to be positive for coronavirus (COVID-19).
Pope Francis earlier made a public apology for the sexual abuse cases involving priests, adding that the Church has 'zero tolerance' for abuses.
(ROEL T. AMAZONA)