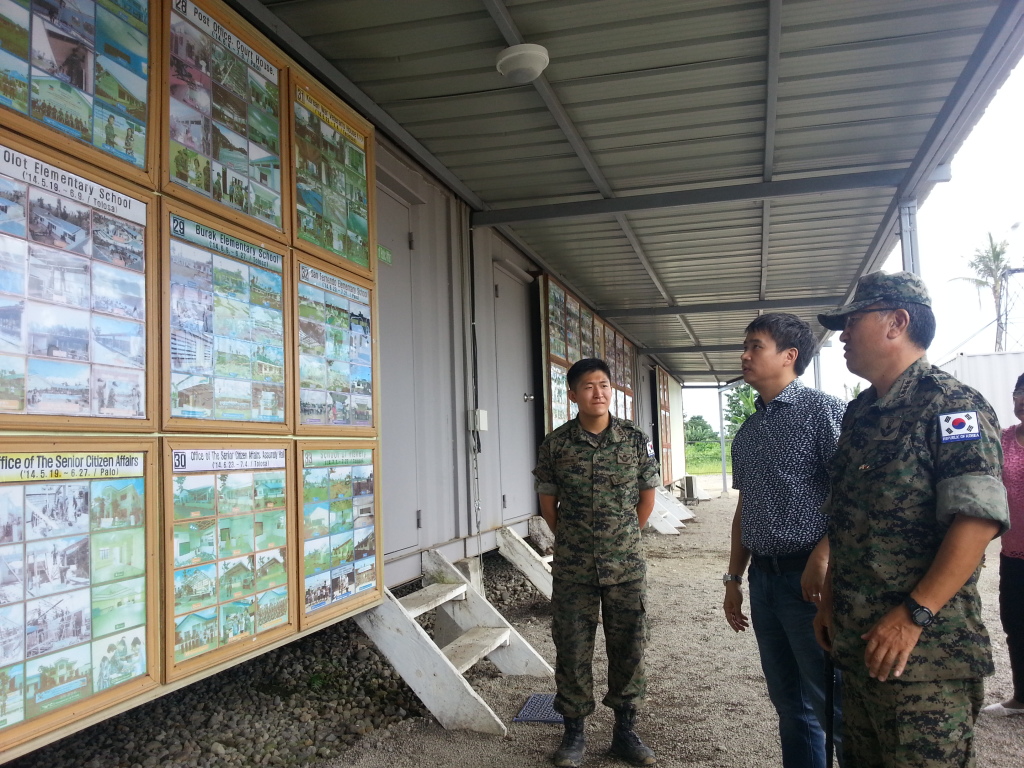 PALO, Leyte- The 54 graduates of a heavy equipment operation course offered by the humanitarian group from South Korean government were assured of employment by no less than the secretary general of the Technical Education Skills Development Authority (TESDA) Joel Villanueva.
Villanueva said that he would link the graduates, all survivors of supertyphoon Yolanda, to different agencies to ensure that they could be employed. The graduates were from Tanauan, one of the worst-hit areas during the onslaught of Yolanda. "There are government works which we link them with the Department of Labor and Employment. But what is important is for them to have sustainable income," said Villanueva.
"If you look to the website of Philippine Overseas Employment Authority, you will see a great number of demands for TESDA graduates like the heavy equipment training to look for but we are not saying that they should work outside the country," he added.
The graduation ceremony was held last October 18 held at the "Araw" Vocational Training Center at the Government Center in Barangay Candahug, this town. The course on heavy equipment operations is being offered by the South Korean contingent as part of its humanitarian activities to areas hit by Yolanda. The training center was opened last April and has produced over a hundred graduates and aimed to help people from typhoon Yolanda devastated areas of Palo, Tolosa, Tanauan and the city of Tacloban to acquire skills in heavy equipment operation that could help them find employment for job opportunity not only in the country but also overseas. The batch from Tanauan has a total of 54 newly graduates and they will be replaced by 48 trainees from the city of Tacloban.
During the ceremony that was also attended by Tanauan Municipal Mayor Pelago Tecson Jr, Tacloban City Administrator Jenny Lyn Polistico-Manibay and Colonel Chulwon Lee, commander of Araw Force, Villanueva expressed his gratitude to the Araw Force and to the local government unit that supported the program. Villanueva added that the establishment of the heavy equipment operation training center is in line with TESDA's aim with their own trainees which is to transform them into a better person aside from helping them find jobs. TESDA Regional Director Cleta Omega said that she will ask contractors and local government officials to inform them on the availability of manpower on heavy equipment operations in Leyte. (ROEL T. AMAZONA)