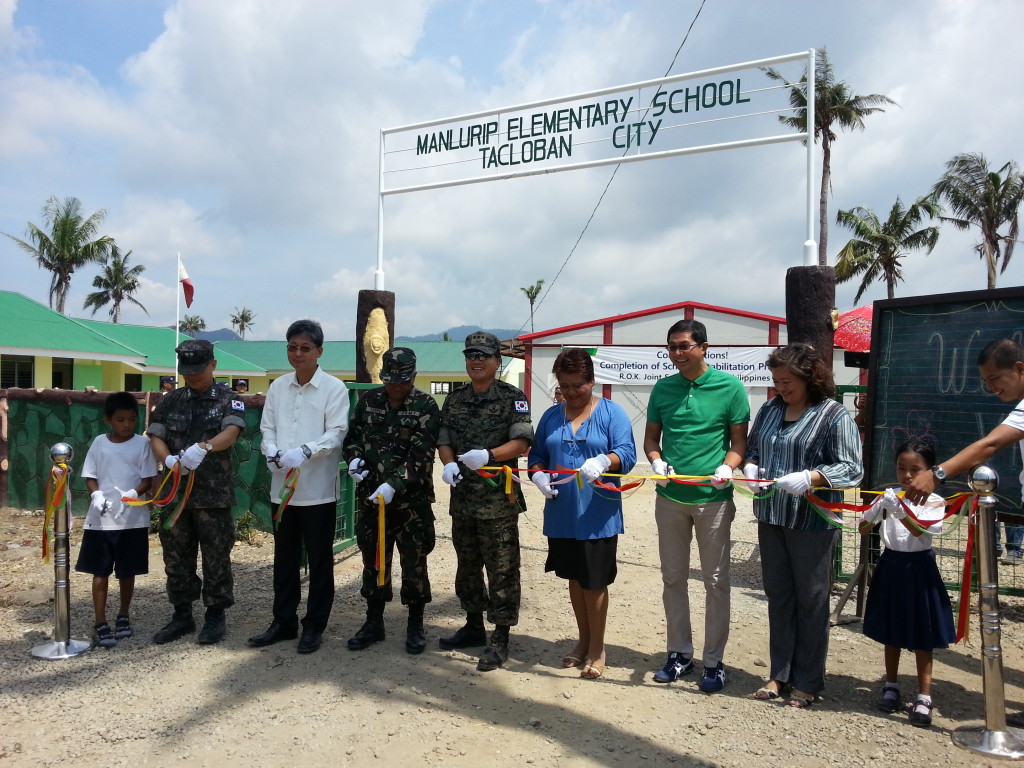 TACLOBAN CITY- Contingents from the South Korean Military Joint Support Group(Araw Forces) turned over to the school officials of the Manlurip Elementary School after they repaired the school buildings damaged during the onslaught of supertyphoon Yolanda. 
The simple turn over rites held on August 8,2014 was attended by Tacloban City Mayor Alfred Romualdez and Vice Mayor Jerry "Sambo" Yaokasin and school officials.
Aside from rehabilitating the school buildings, the Araw Force contingents also constructed a playground for the students of the said school.
Captain Kwon Young Woo, public relation officer of Araw Officer said that while their area of jurisdiction covers the towns of Palo, Tanauan and Tolosa, all in Leyte, they decided to restore the damaged school buildings of Manlurip Elementary School which is based in Tacloban.
According to Woo, while the school sustained major damage due to the storm surges generated by Yolanda, they have noticed that none of these school buildings were being repaired which prompted them to do the repair work. The said school,located at Manlurip in San Jose District, was visited by United Nations Secretary General Ban Ki Moon, a South Korean. Ban promised to extend assistance to the school for the repair of the damaged buildings. Several laptop computers were also donated to the school as seven of its students received financial assistance from the Araw Contingents.(ROEL T. AMAZONA)