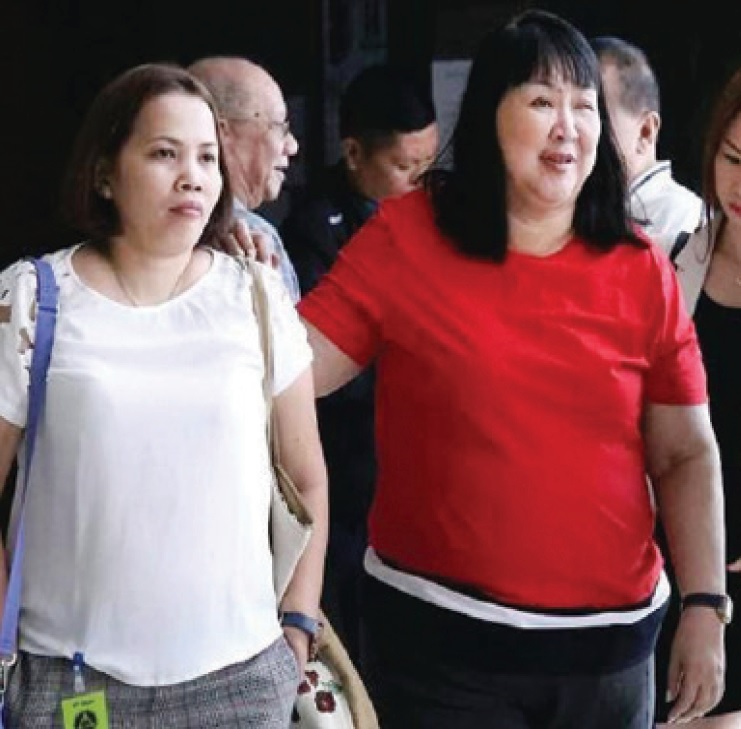 Found guilty by the Sandiganbayan
TACLOBAN CITY- Samar Rep. Milagrosa 'Mila' Tan immediately posted a bail of P240,000 after she was found guilty by the Sandiganbayan for her alleged misuse of calamity funds of the province while she was still the governor.
And with her provisional liberty, Tan will continue her desire to reclaim the gubernatorial post she held for nine years, an aide said.
The same aide, who asked not to be identified, said that her lawyers have also filed their motion for reconsideration.
The Sandiganbayan, on March 1, found the Samar congresswoman guilty of eight counts of graft with a possible imprisonment of 65 years involving P1.61 million worth of the province' calamity funds.
The anti-graft court also ruled that Tan could no longer be eligible to get any elective post.
"She is confident that she will eventually be acquitted on the charges filed against her," the aide, in a phone interview, said.
Quoting Tan, he said that the charges against her were "politically motivated" intended to derail her gubernatorial bid.
"She still remains a candidate for governor of Samar and she will surely campaign once the campaign period starts," the aide said.
Candidates seeking for local posts are to start their campaign on March 29.
Tan, who was present during the 1:30 pm promulgation, is serving her third and last term as a congresswoman representing Samar's second district and is running for governor, a post currently occupied by her daughter, Sharee Ann Tan.
The younger Tan is running for the congressional seat to be left vacant by her mother.
The criminal complaint against Tan stemmed from a complaint filed by the 'Isog Han Samar Movement' which accused the then governor and the other provincial officials of alleged anomalous purchases of "emergency supplies" worth P1.6 million.
The purchased items included rice, medical items and electric fans earmarked for victims of typhoon "Kidang" which hit portions of the province on December 4 and 5, 2001.
Aside from Tan, the court also found her co-accused Rolando Montejo, her provincial administrator, and Reynaldo Yabut, a private contractor, guilty beyond reasonable doubt in all the cases.
Acquitted, meanwhile, were her other co-accused, then provincial accountant Romeo Reales; former budget officer Maximo Sison; former administrative officer of the Provincial Health Office Aurelio Bardaje Jr. and Numeriano Legaspi, former provincial property custodian.
By: Joey A. Gabieta