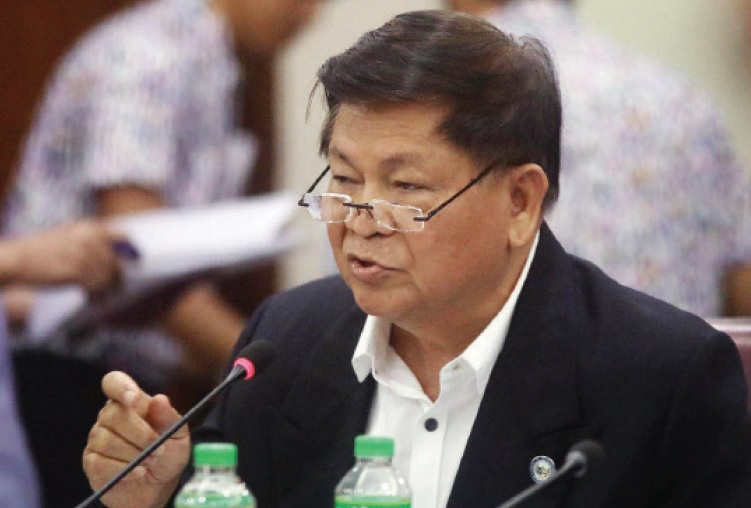 Named by Pres. Duterte in the 'narco-list'
TACLOBAN CITY-Leyte Rep. Vicente 'Ching' Veloso strongly denied that he is involved in the illegal drug trade, adding that the inclusion of his name in the so-called 'narco-list politicians' not only destroys his reputation but his life is now at stake.
Veloso, who is seeking for a second term in this year's midterm elections for Leyte's third congressional district, was surprised why his name was included in the list of alleged narco-politicians.
On Thursday night, President Rodrigo Duterte named Veloso, a former justice of the Court of Appeals before entering politics, named Veloso among the 46 elected officials in the narco-list.
"I am not blaming the President. He is just like a father doing what his children asked him to do. He is just doing his work. He said that (the list) is verified but I am far from that," Veloso, in a phone interview, said.
"I have been known here (in the third congressional district) as a performing politician and not as a narco-politician. I don't smoke, drink, gamble. I don't have any vices. This is the kind of discipline that I impose to my children," the solon said.
Veloso added that one of his thrusts as a lawmaker is to eliminate the proliferation of illegal drugs in his district and has been extending support to the campaign of the Philippine Drug Enforcement Agency (PDEA) like joining them on their anti-illegal drug campaign and donating motorcycle for their use on their operations.
But Veloso admitted that with his inclusion to the dreaded list resulted for his reputation under question and worst, his life could be put in line.
"I am concerned now with my security. After this baka ma-tokhang na ako," he said.
Tokhang refers to the manner how the police and members of the anti-drug enforcers carry out their anti-illegal drug campaign which, some human rights groups say result to death of some drug suspects.
Veloso said that he also fears for his family's security, adding that they want him to withdraw on his reelection bid after his name was included among the country's narco-politicians.
"But I told them that if I will do that, this will only allow the evil ones to prevail. I will not ran against a fight, especially if my reputation is being besmirch," he added.
The lawmaker said that he would go on with his reelection bid as he continue to enjoy the support of the people in the district. "They told me never to surrender and give up," he said.
Veloso recalled that in one of the Senate hearings conducted by its committee on public order and illegal drugs, he personally attended it to confront Kerwin Espinosa, alleged drug kingpin of Eastern Visayas.
Veloso said that Espinosa denied and even apologized to him that his name was dragged among politicians that he allegedly deal for his anti-drug activity.
"I thought this is over. This is just a rehash of previous accusation. Its election time," he said.
Still, the solon said that he will face the allegation as he vowed to clear his name, adding that he will ask for a congressional inquiry once their session resumes on May 22 as to why his name was included.
He also said that he would file criminal case against some personnel of the Philippine Drug Enforcement Agency, Philippine National Police, and the Department of Interior and Local Government for including his name without any basis.
By: JOEY A. GABIETA